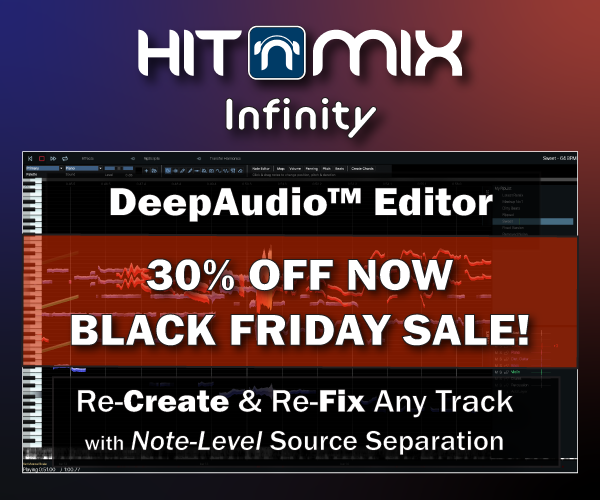 Until 20th December, we are excited to be offering 30% OFF our Award-Winning Deep-Audio Editor, Hit'n'Mix Infinity.
Whether you are a music producer, remixer, composer, DJ, engineer, sound designer, video editor or audio post professional, Hit'n'Mix Infinity 4.7 enables you to Re-Create & Re-Fix Any Track with Note-Level Source Separation.
New to Hit'n'Mix Infinity 4.7? Upgrade for FREE or Get a FREE 1-Month Trial HERE.
Offer ends 20th December 2020 (midnight GMT).