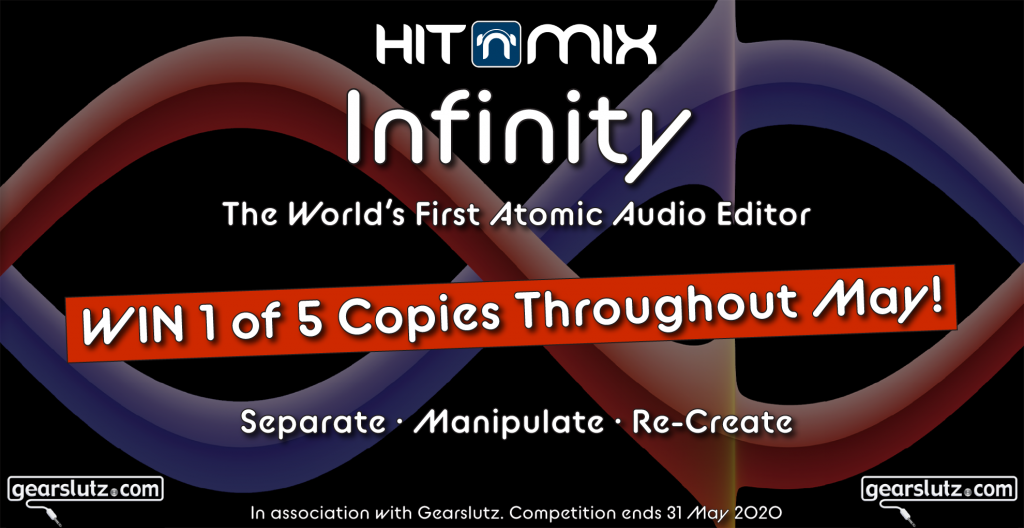 Whether you are a composer, music producer, engineer, remixer, DJ, sound designer or audio post professional, Hit'n'Mix Infinity is the world's first Atomic Audio Editor that allows you to separate, manipulate and re-create mixed stereo files like never before.
Hit'n'Mix Infinity offers a new approach to editing – unlike other editors and DAWs, it is not necessary to edit waveforms and/or frequency spectrums. Instead, it unlocks the audio in ways that allow complete control over all attributes of notes, harmonics and unpitched sounds. At times, it can feel like you're working with MIDI. Watch tutorials on our Videos page and visit our Download page to get a free, 1-month trial.
What's more – throughout May, we are excited to be partnering with our friends at Gearslutz to offer you the chance to win 1 of 5 free licenses.
Simply enter your details below to enter. Winners will be chosen at random.
The competition closes on 31 May (midnight GMT).
Please read our Competition Ts & Cs.