Note-based Infinity Audio Editor
Infinity audio editor showcases the TrueSource source separation engine, splitting full mix tracks into individual, fully adjustable and deeply detailed notes & percussion.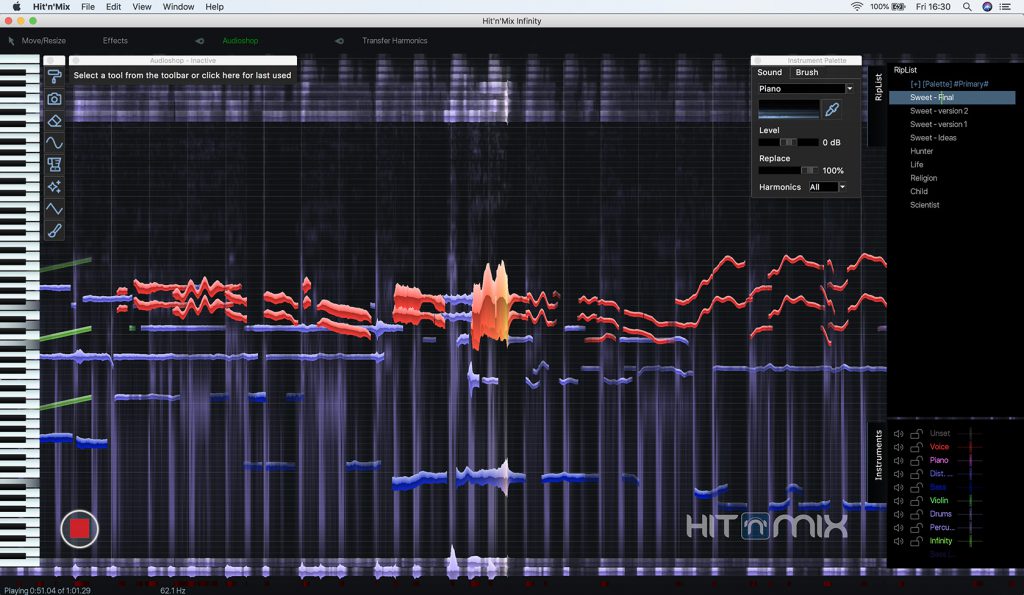 Audioshop Editing Tools
Groundbreaking tools like Audioshop make reworking audio feel as natural as retouching a photo – sound and vision become one.
This means you can clone, paint, erase, pattern and blend audio, all using sound and brush settings from the Instrument Palette.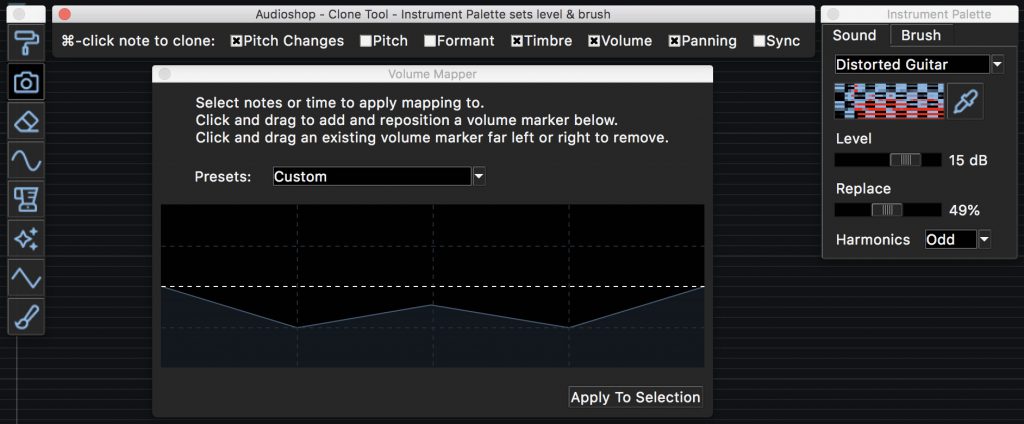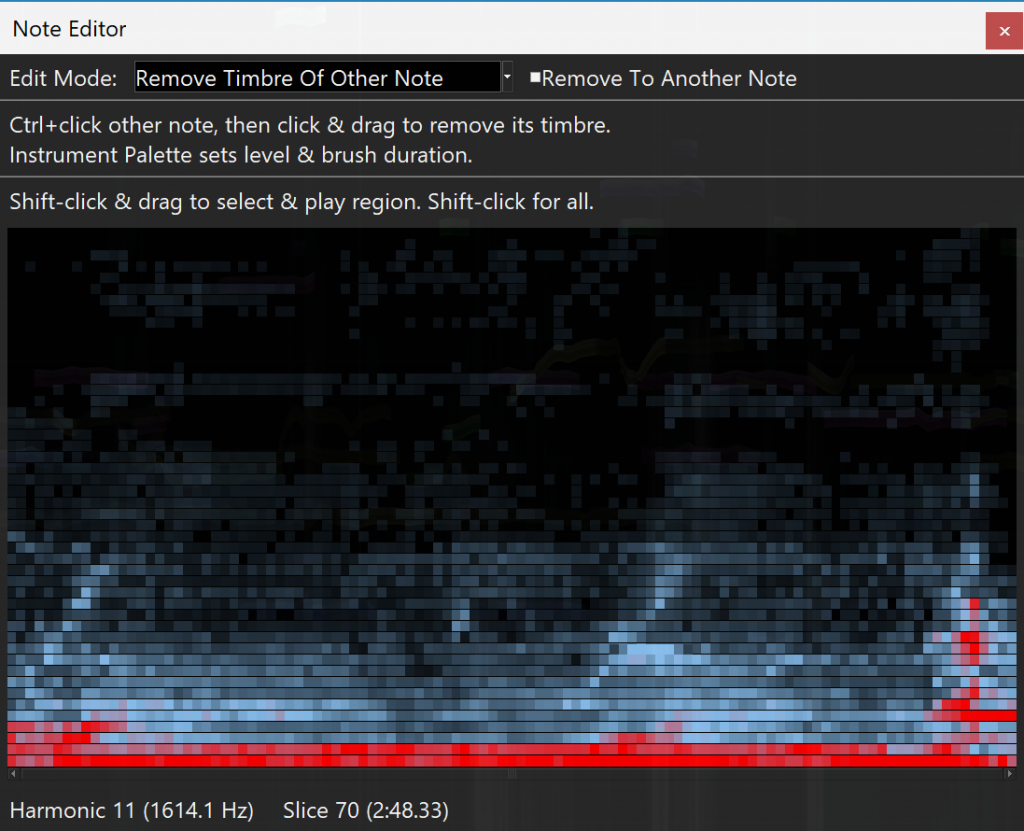 Discover New Creative Ideas
Vocal Transplanting – replacing an instrumental phrase with a vocal phrase that has the exact same pitches & timing
Creating Timbral Fades – fading a note between two instruments
Building suspense with Infinite Glissando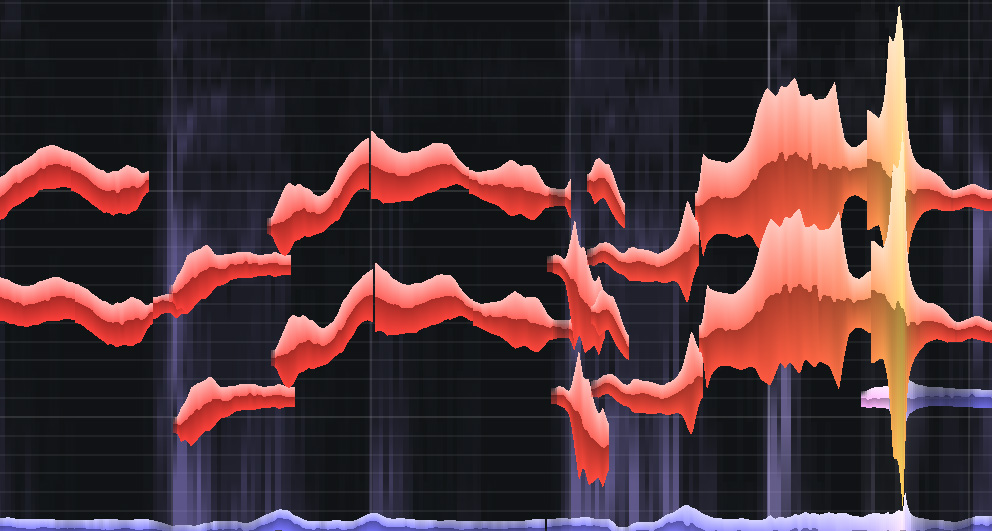 RipScripts
Audioshop, Note Editor and Volume Mapper are all RipScripts. These are based on the easy and popular Python 3 programming language. You can extend Infinity's capabilities by writing your own, or even by adapting the included ones, with the built-in RipScript Editor.
What's more, templates, auto-completion and pop-up descriptions of functions are provided. Not only do these streamline development, but they make it easy for beginners to jump right in too.