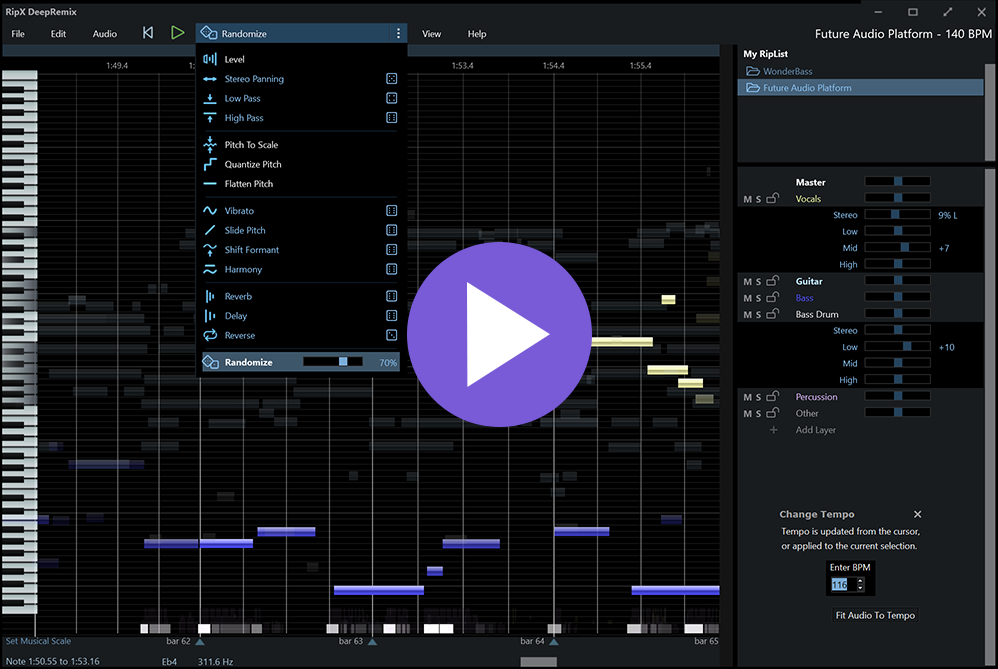 Remove Vocals.
Extract Stems.
Remix Tracks.
Learn Parts.
Play Along.
Export MIDI.
Learn More
Download Free Trial
World's Best AI Separation of mixed stereo files into voice, drums, guitar, keyboard, sound effects, noise and other audio layers
Add Stems to DJ Sets for remixing on the fly
Learn to Play Parts in songs by seeing the individual notes played on-screen, and even slowing down complex sections
Easily create Backing Tracks to practice along to
Export Audio to MIDI (even drums) to drive instruments in your favorite DAW
Add Harmonies with a single click
Adjust Note Pitch & Duration, tempo, musical scale, stereo panning, volume and EQ levels
Copy & Paste Parts Between Songs, with automatic tempo matching
Tune Notes naturally to the nearest semitone, or a new musical scale
Apply powerful built-in Live Effects
Randomize effects and musical scale/key for inspiration
Understand the Music with intuitive, color-coded notes, and instant visual feedback of edits & effects
Drag & drop Background Images to set the mood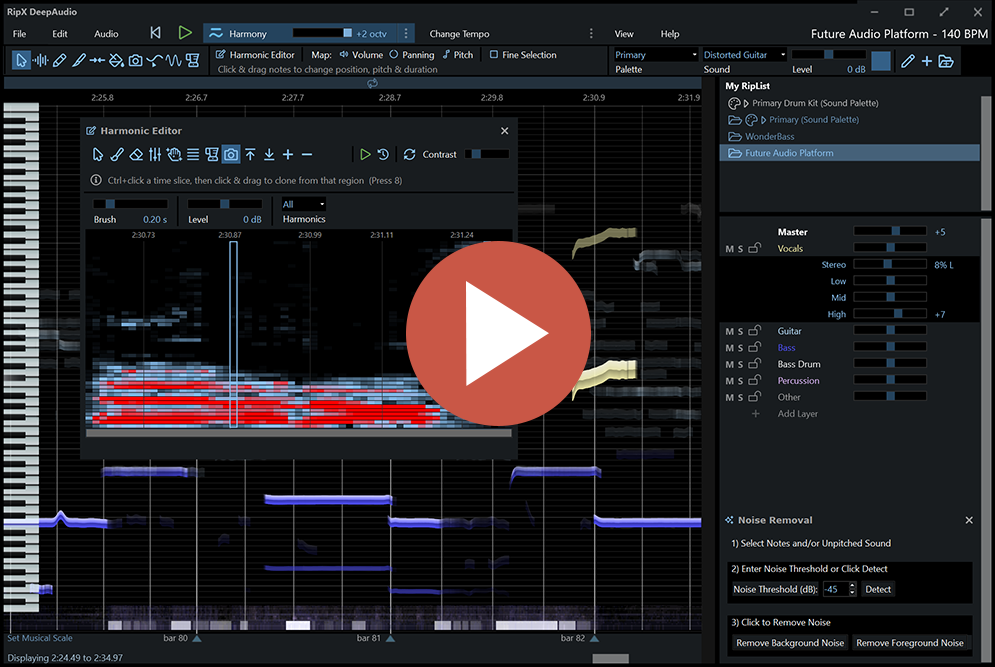 Fix Stems.
Clean Up Audio.
Design Sounds.
Export MIDI.
Link To DAWs.
Expand Tools.
Learn More
Download Free Trial
Includes DeepRemix,
PLUS these PRO features:
Clean-up Tools for the highest quality isolated vocals, drums, instruments & sound effects
Audioshop® creative & repair tools
DAW integration
Pitch Adjustment of individual notes, even within chords
Unpitched Sound Editing independent from pitched notes & audio
Harmonic Editing of timbre & creation of new/hybrid sounds
Live Clean-up & Repair
Vibrato & Pitch Cloning between notes
Timbre Cloning
Chord Creation for boosting musical creativity
Instrument/Sound Replacement
Note & Percussion Entry using existing notes/samples & built-in instruments
Built-in Python Scripting for creating powerful audio editing, processing and analysis tools
Many more advanced tools & effects
Designed for Music Producers, Pro Remixers & DJs, Sound Designers, Audio Post Professionals, Songwriters, Students & Educators.

"This thing can tackle each and every fact of audio manipulation with extraordinary coherence. It's the best kind of music technology. Consider our jaws on the floor."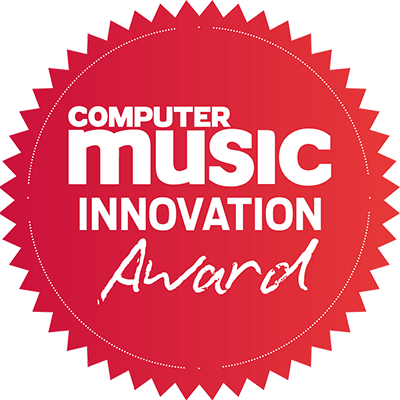 "While the star of the show on this new RipX platform is audio separation, it's also about what you can do with the stems once you have them that should also grab the headlines; as it turns out, there's a lot more on offer."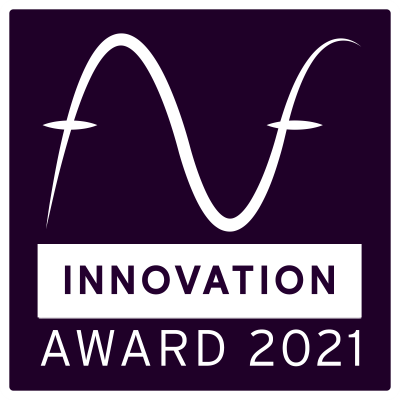 "RipX DeepAudio is an excellent surprise which takes demixing and pitch editing technologies to grounds a little more creative than Melodyne or RX."