Remove Vocals.
Extract Stems.
Remix Songs.
Fix Audio.
Create Music.
DeepRemix.
DeepAudio.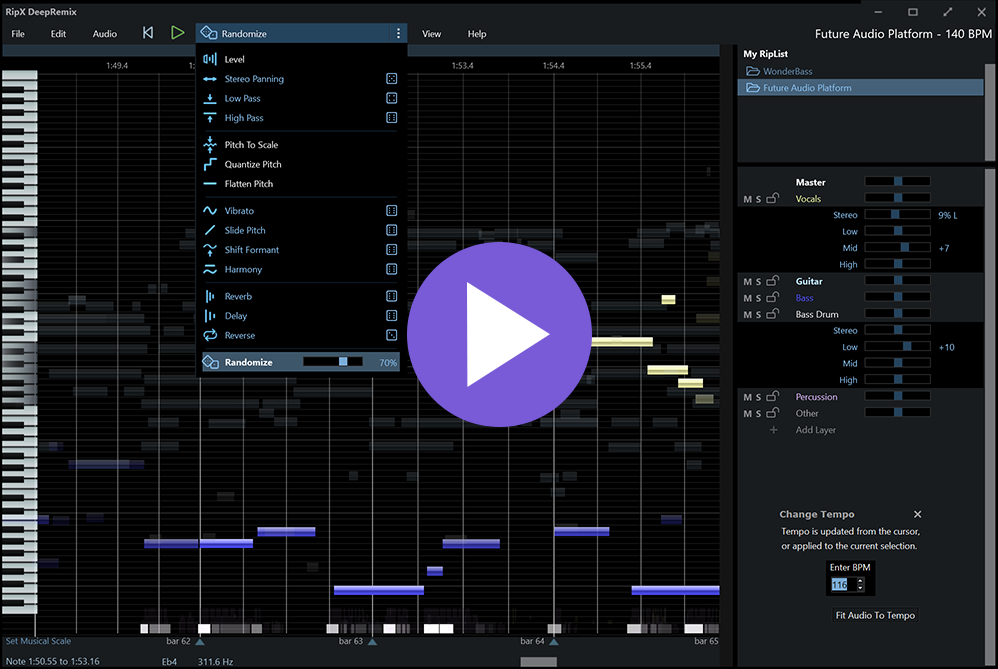 Learn More
Download Free Trial
Extract different parts/stems & isolate/remove vocals: Accurately split full-mix stereo files into voice, drums, sound effects, guitar, keyboard and other layers
Add to DJ sets, or perform or practise over
Quickly & easily adjust tempo, note pitch & duration, musical scale, stereo panning, volume and EQ levels
Add harmonies
Copy & paste parts between songs, even swap them
Automatically tune notes naturally to the nearest semitone, or a different musical scale
Apply powerful built-in live effects
Understand the music with intuitive, color-coded notes and sound, with instant visual feedback of pitch edits and effects
Add powerful built-in live effects
Apply randomization to effects and musical scale/key for inspiration
Drag & drop background images to set the mood
Create Ripples for the ultimate in live editing and experimentation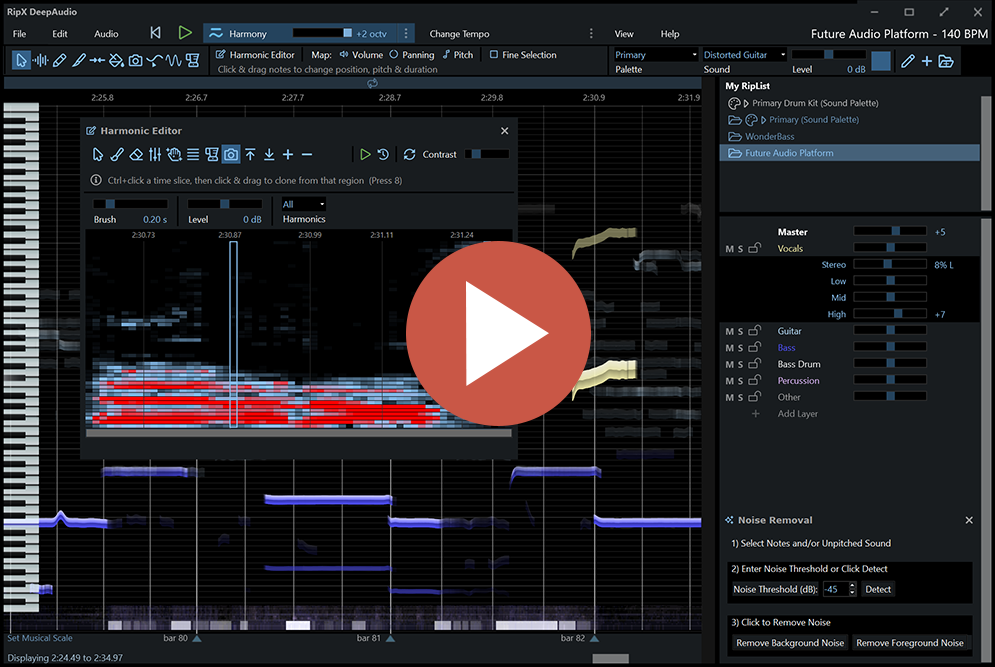 Learn More
Download Free Trial
Includes DeepRemix, Plus All Of The Following Pro Features:
Tools For Producing Even Higher Quality Isolated Vocals, Drums, Instruments & Effects
Pro Tools, Studio One, Cubase, Nuendo, Reaper & Cakewalk Integration with the RipLink plug-in, or set As External Sample Editor for Ableton Live and Logic Pro
Audioshop® Creative & Repair Tools
Draw Fine Pitch Adjustments onto Individual Notes, even within Chords
Edit Unpitched Sound Independently From Pitched Notes & Audio
Harmonic Editor for Editing Timbre & Creating New/Combined Sounds
Live Audio Clean-Up & Repair
Clone Vibrato & Other Pitch Variations Between Notes
Chord Creator to Aid Creativity
Replace Instrument/Sound Of Notes
Clone Timbre & Other Attributes Between Notes
Draw & Add New Notes, Drums and Samples
Many More Included Tools & Effects
Even Create Your Own Powerful Tools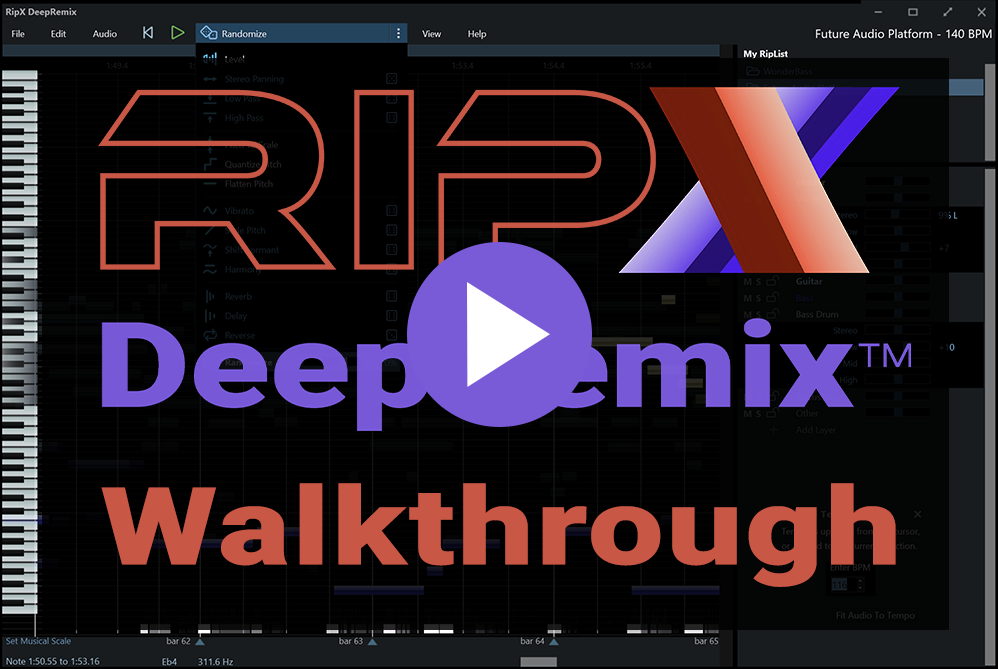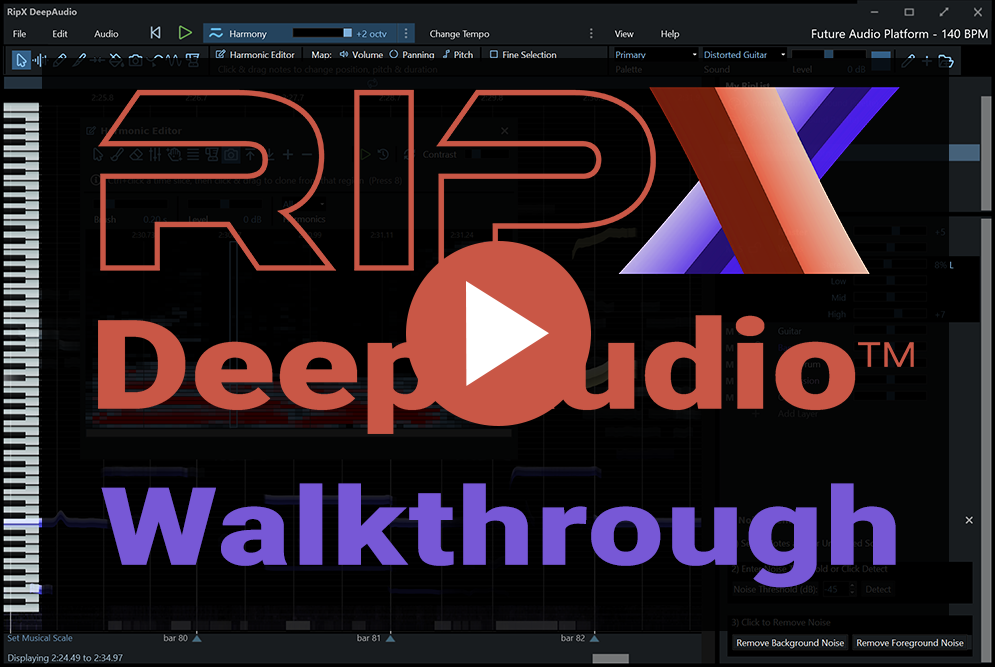 Remove vocals & split full-mix stereo MP3s, WAVs and most mainstream file formats into voice, drums, bass, keyboard, guitar, sound effects and other layers.
Export straight to WAV stems to add to your DJ set or to perform or practise over, or use DeepRemix's powerful remix software tools to take your music to the next level, copying and pasting parts between tracks and much more!
Audio is stored in Hit'n'Mix's revolutionary Rip format, a step up from waveforms, enabling full control over all aspects of sound.
Mix your favorite parts together and have fun experimenting with different tempos, effects, pitches, scales, time-stretching, stereo panning (even on mono tracks), volume, and EQ. Even create loops and edit them during playback to create new music in real-time.
Copy and paste parts from one track to another, automatically fitting the new tempo.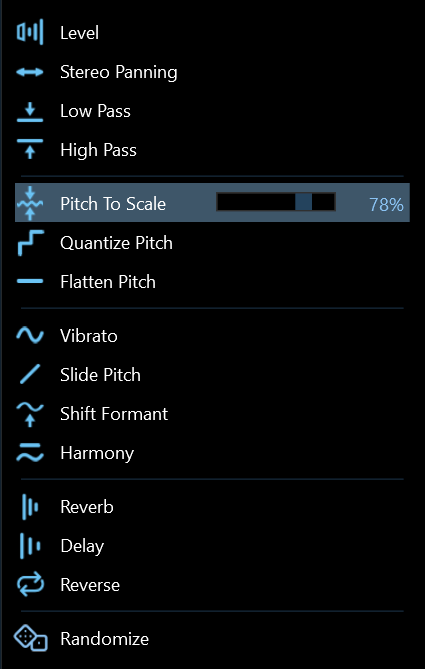 Apply powerful built-in live effects ranging from Reverse to Delay to Vibrato. Add Harmony to thicken out a vocal, Shift Formant to change the characteristics or apply a Low/High Pass filter for a different atmosphere.
For real inspiration, apply the Randomize effect, set a loop playing and DeepRemix will automatically create variations of the audio in what we call a Ripple. You can play back, edit and copy & paste audio from a Ripple to your working Rip, or even loop and edit it real-time to create further Ripples.
Learn More About DeepRemix

Adding DeepAudio supercharges RipX with many professional music production, sound design, post production and remixing features.
Audioshop includes the following tools: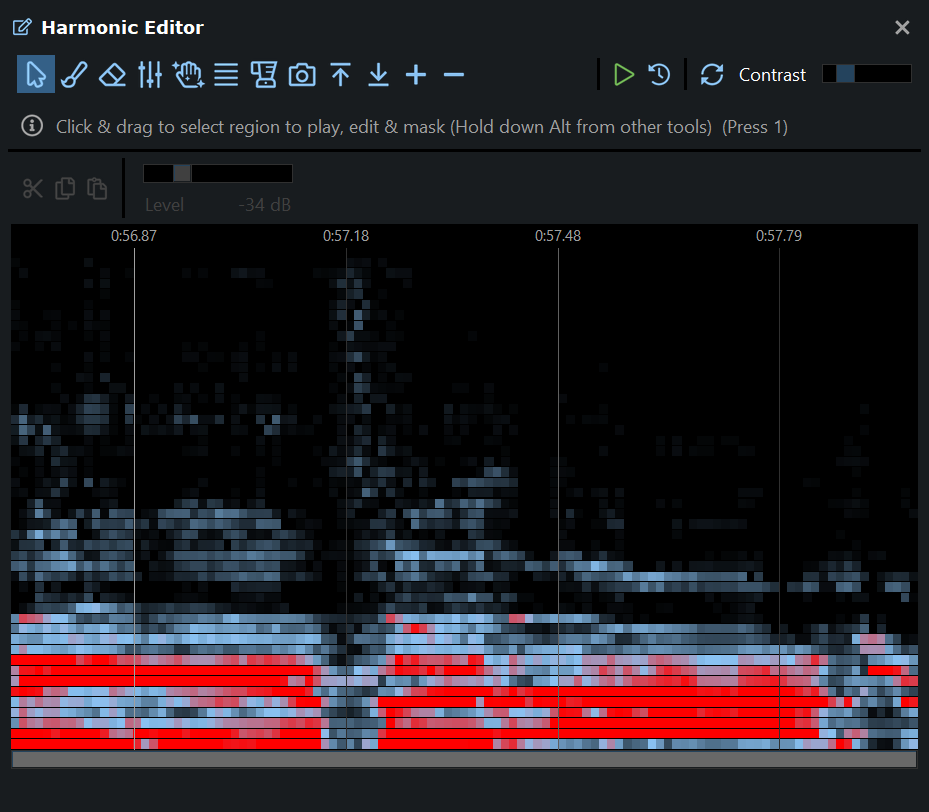 The Harmonic Editor is no Spectrum Editor – these are the actual harmonics that describe the sound of a note, and Harmonic Editor allows complete control over them.
Perfect for removing noise, adjusting timbre and creating interesting new sounds.
You can also quickly remove background or foreground noise from selected notes and unpitched sound.
Most leading DAWs can open audio clips for editing with DeepAudio. RipLink plug-ins are installed so that it can be used from Pro Tools and DAWs that fully support VST / ARA v2.
For other DAWs, such as Logic Pro X, it is possible to work directly with RipX by setting it as the external sample editor, or by using general audio import and export methods.
Learn More About DeepAudio