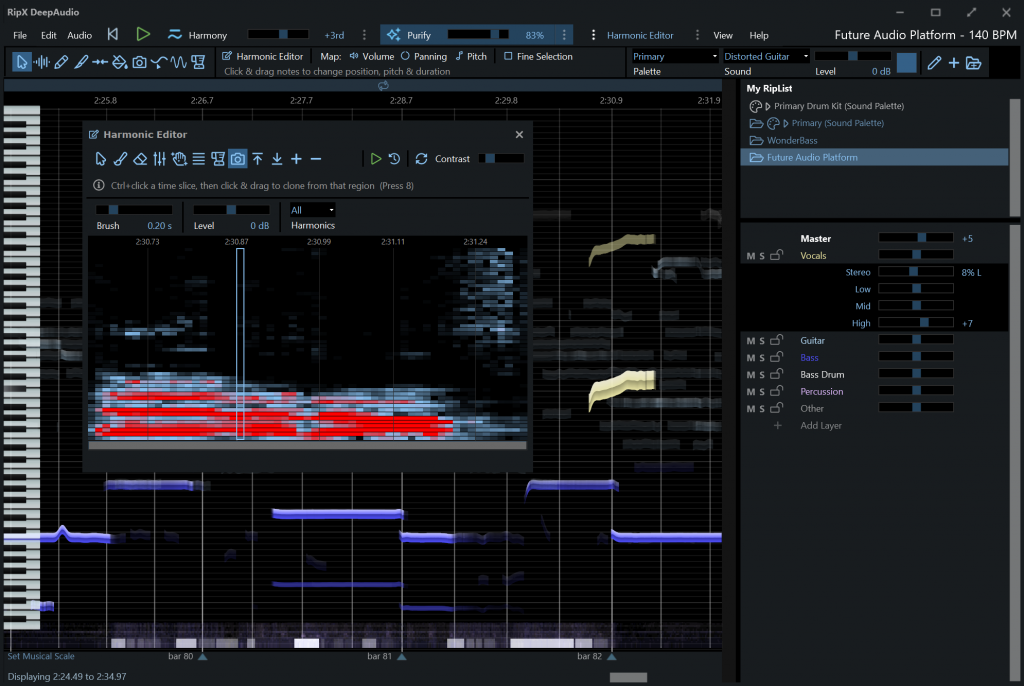 In this blogpost, we'll cover some of the most popular usages of our award-winning RipX DeepAudio, and provide a step-by-step guide on how to use the software for more in-depth stem clean-up, plus look at how to re-assign notes and individual harmonics at a more surgical level. Need the highest-quality stems from a stereo audio file to create a backing track or remix from, mix into a DJ set or sample? No problem – don't delay the mix any further and grab them now with a free, 1-Month trial of RipX DeepAudio.
Download Free Trial
Whilst RipX DeepRemix already provides users with world-beating audio source separation quality as covered in our first blogpost, on some occasions and largely depending on the characteristics and density of a song's recording, mix or master, you might hear RipX DeepRemix's version of 'bleed', where elements of parts end up auto-recognized onto incorrect layers on the Layers Panel.
When this happens, adding-on or purchasing the RipX DeepAudio Module with advanced stem clean-up and audio manipulation tools will let you refine and perfect your stem-extraction results further, plus tweak and edit them at unprecedented levels of detail.
What does RipX DeepAudio offer that RipX DeepRemix doesn't?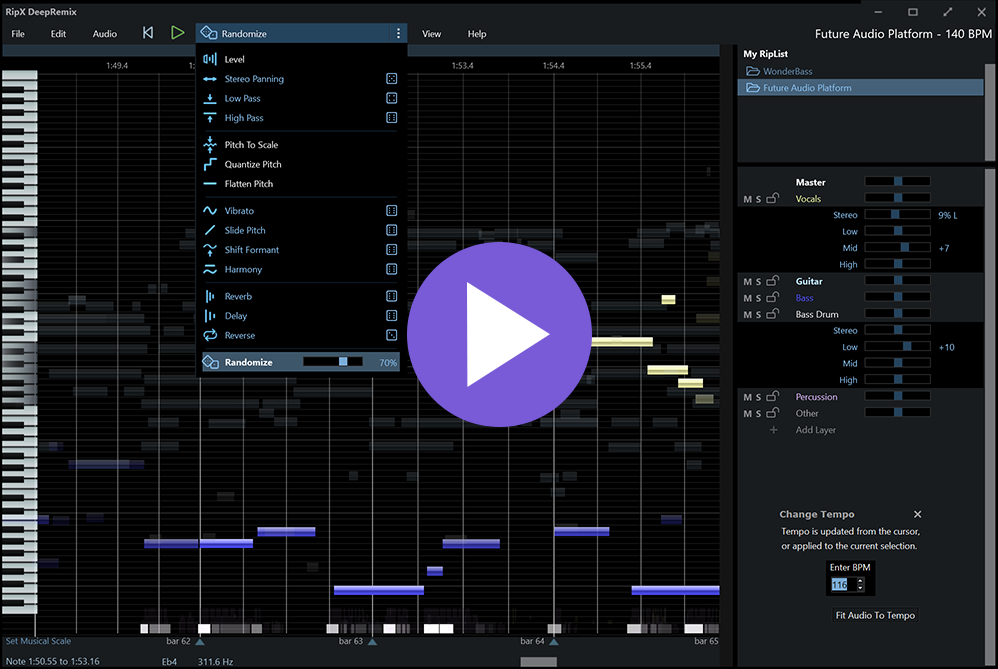 World's Best AI Separation of mixed stereo files into vocals, drums, bass and other instruments
Add Stems to DJ Sets to balance vocals and instrumentals on the fly
Learn to Play Parts in songs by seeing the individual notes played on-screen, and even slowing down complex sections
Easily create Backing Tracks to practice along to
Export Audio to MIDI (even drums) to drive instruments in your favorite DAW
Add Harmonies with a single click
Adjust Note Pitch & Duration, tempo, musical scale, stereo panning, volume and EQ levels
Copy & Paste Parts Between Songs, with automatic tempo matching
Tune Notes naturally to the nearest semitone, or a new musical scale
Apply powerful built-in Live Effects
Randomize effects and musical scale/key for inspiration
Understand the Music with intuitive, color-coded notes, and instant visual feedback of edits & effects
Drag & drop Background Images to set the mood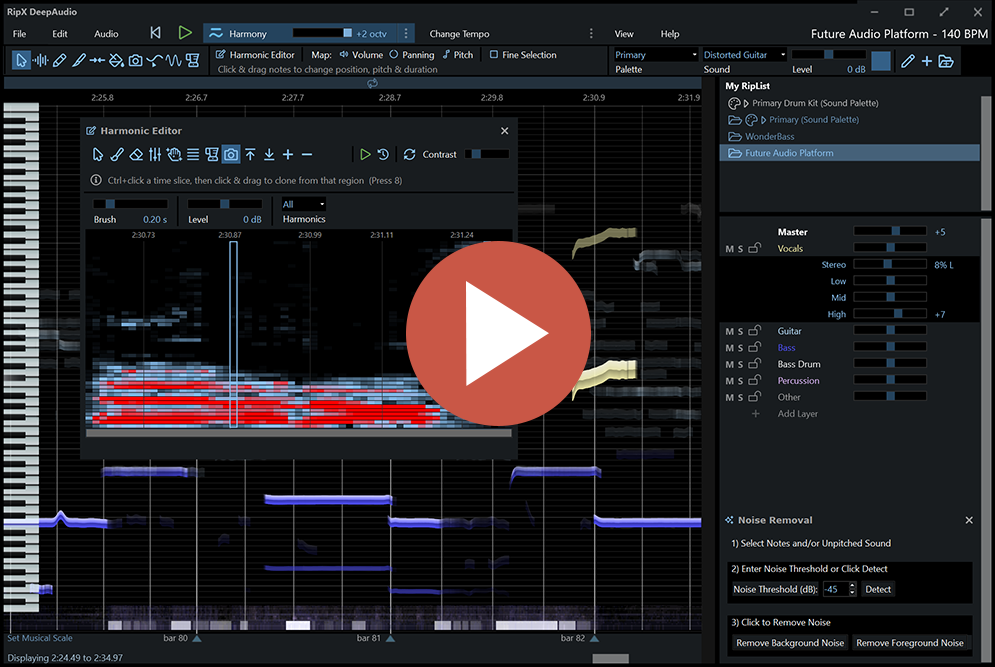 Includes DeepRemix® &
adds these Pro features:
Clean-up Tools for the Highest Quality isolated vocals, drums, instruments & sound effects
Audioshop® creative & repair tools
DAW integration
Unpitched Sound Editing independent from pitched notes & audio
Pitch Adjustment of individual notes, even within chords
Harmonic Editing of timbre & creation of new/hybrid sounds
Live Clean-up & Repair
Vibrato & Pitch Cloning between notes
Timbre Cloning
Chord Creation for boosting musical creativity
Instrument/Sound Replacement
Note & Percussion Entry using sampled notes, sounds & built-in instruments
Built-in Python Scripting for creating powerful audio editing, processing and analysis tools
Many more advanced tools & effects
Designed for Music Producers, Pro Remixers & DJs, Sound Designers, Audio Post Professionals, Songwriters, Students & Educators
When ripping a variety of files in RipX's core DeepRemix module, the software doesn't just separate them into stems, but makes the entire contents of each stem editable down to the note, harmonic and core component level – offering a new way to store and edit audio along with note, harmonic, frequency, and amplitude information. This means that, compared with some other programs that can also manipulate polyphonic audio, RipX DeepRemix's ripping process doesn't alter the sound of a track in the same way, and you'll therefore only notice any differences once you start to edit or process material within a rip. RipX DeepRemix is even able to break-up full drum tracks into separate parts and rip a separate Layer for the kick drum! No other source separation software is able to do that. But aside from the world-beating audio source separation quality and Rip Audio format, it's also about what you can do with the stems once you have them that adds to RipX DeepAudio's uniqueness.
Let's take a look at a typical stem clean-up workflow using RipX DeepAudio.
Step 1 – Rip & Re-assign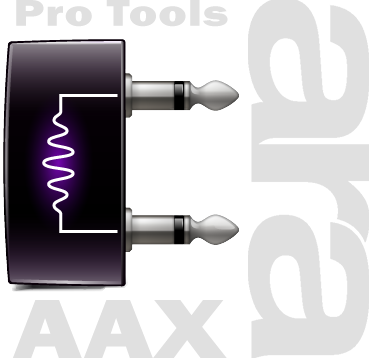 Unlike the core RipX DeepRemix module, audio clips can be directly sent from most leading DAWs to RipX DeepAudio for editing. This is thanks to the RipLink plug-ins installed with DeepAudio that can be used with Pro Tools, and DAWs that support VST3 & ARA2, including Studio One, Cubase, Reaper & Cakewalk. For Ableton Live, Logic Pro X, FL Studio, ACID Pro, Digital Performer & Mixcraft, users can simply set RipX DeepAudio as the external sample editor. For other DAWs, general audio import and export methods can be used.
After ripping and extracting stems from a stereo audio file, depending on the type of recording, plus the density of the mix and other factors, elements of some parts may have been wrongly assigned to other layers.
The Layers Panel in the lower right‑hand corner of the software shows all detected instruments within a current rip. These can easily be soloed or muted. When an instrument is made temporarily inaudible in this way, its notes are hidden. Notes belonging to each layer are color-coded with the colors shown in the Layers Panel.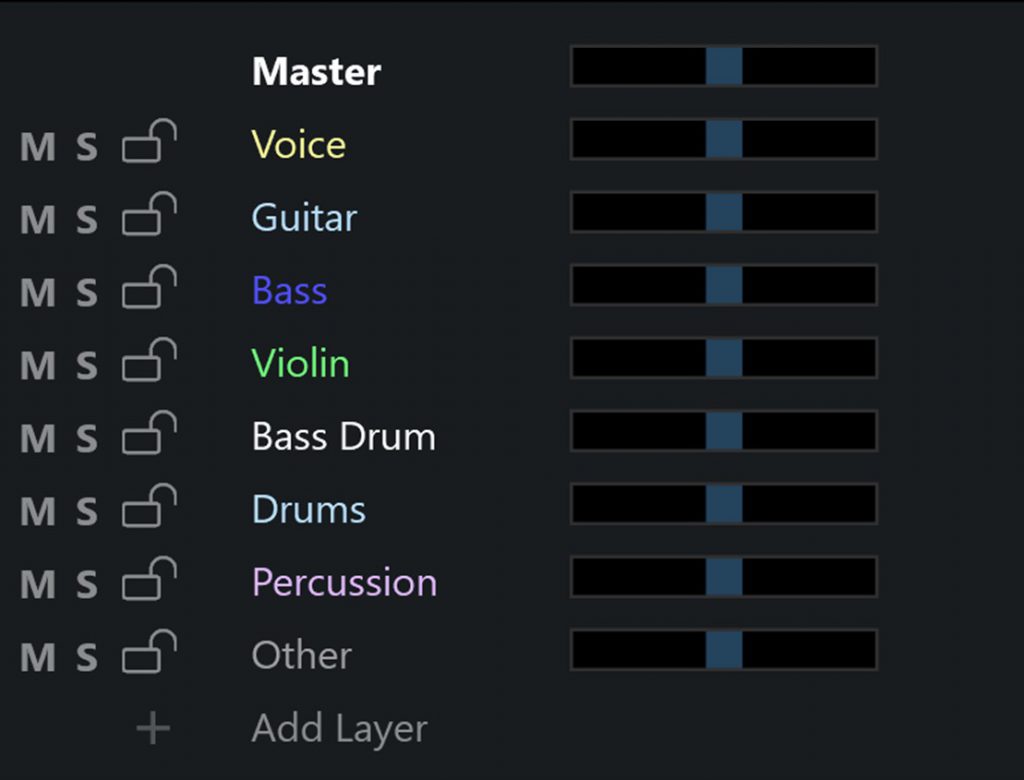 Sometimes, there may be a bit of tidy‑up work required to identify, say, fragments of a vocal that have been mis‑identified as a violin. To re-assign these notes back to their correct Layer, simply identify and highlight or click on them with your mouse, and then click on the arrow next to the correct Layer they need to be re-assigned to. The notes will then be moved to that Layer and changed to that Layer's color (which is customisable by right-clicking on the Layer in the Layers Panel).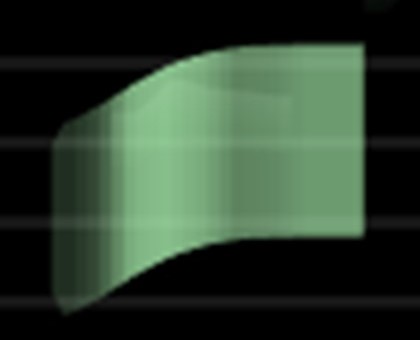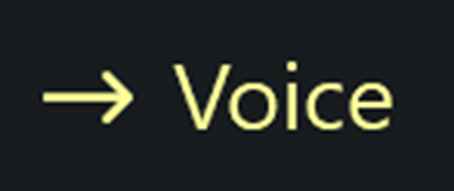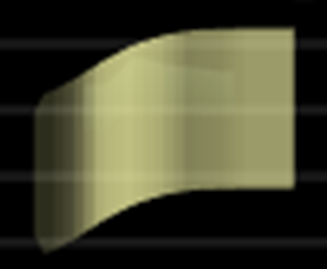 Step 2 – Use the Edit Unpitched Tool and Harmonic Editor to clean-up your stems even more precisely
In some ripping cases, notes may not have simply been mis‑identified as belonging to other parts, but consist of multiple fragments from different parts, seemingly merged together as single notes with frequency overlap. This means that the re-assignment will need to be addressed at more of an unpitched or harmonic level using a variety of other methods.

The Edit Unpitched Tool shows all unpitched sound spread over the entire Rip, from its top to its bottom. When having difficulty separating layers, select the Edit Unpitched Tool, then click and drag to select a region of unpitched sound, and re-assign it by clicking the arrow next to the correct layer.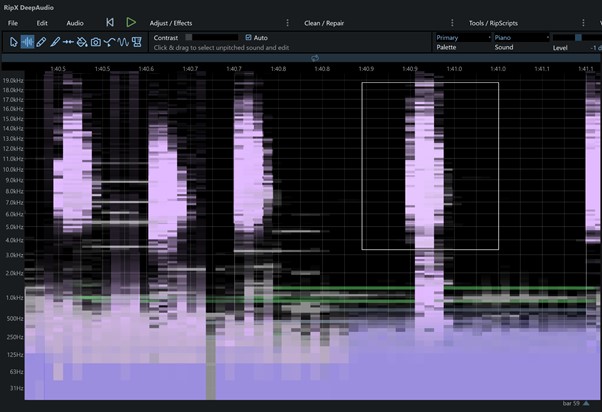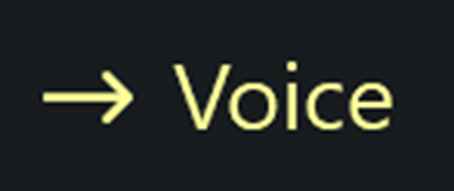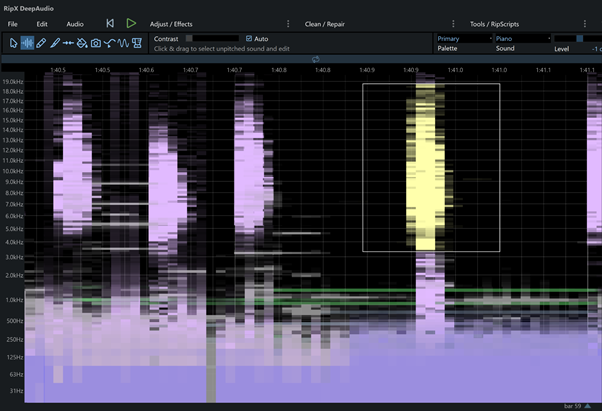 Another way to re-assign is using Harmonic Editor. Harmonic Editor is certainly no spectrum editor – these are the actual harmonics that describe the sound of a note, and Harmonic Editor allows complete control over them, meaning that merged notes can be further edited and re-assigned.To do this, right-click over the note and choose Edit Harmonics. Alternatively, highlight or click on the note and open Harmonic Editor via the RipScripts menu or with keyboard shortcuts.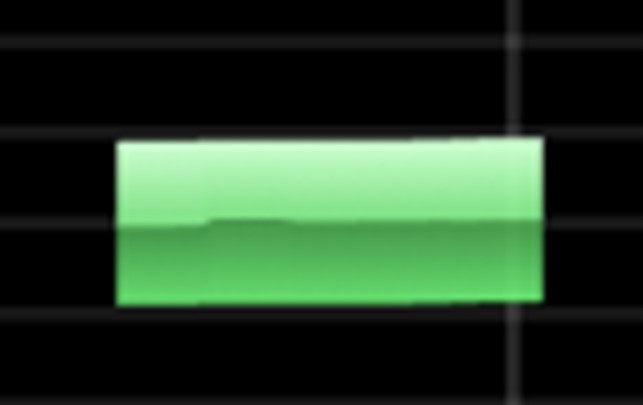 In Harmonic Editor, identify and re-assign harmonics by selecting the 'Erase Sound Tool' with 'Remove To New Layer' selected. As you 'erase' sound it will be moved to a new note automatically added in a new layer. You can re-assign the new note to an appropriate layer as needed.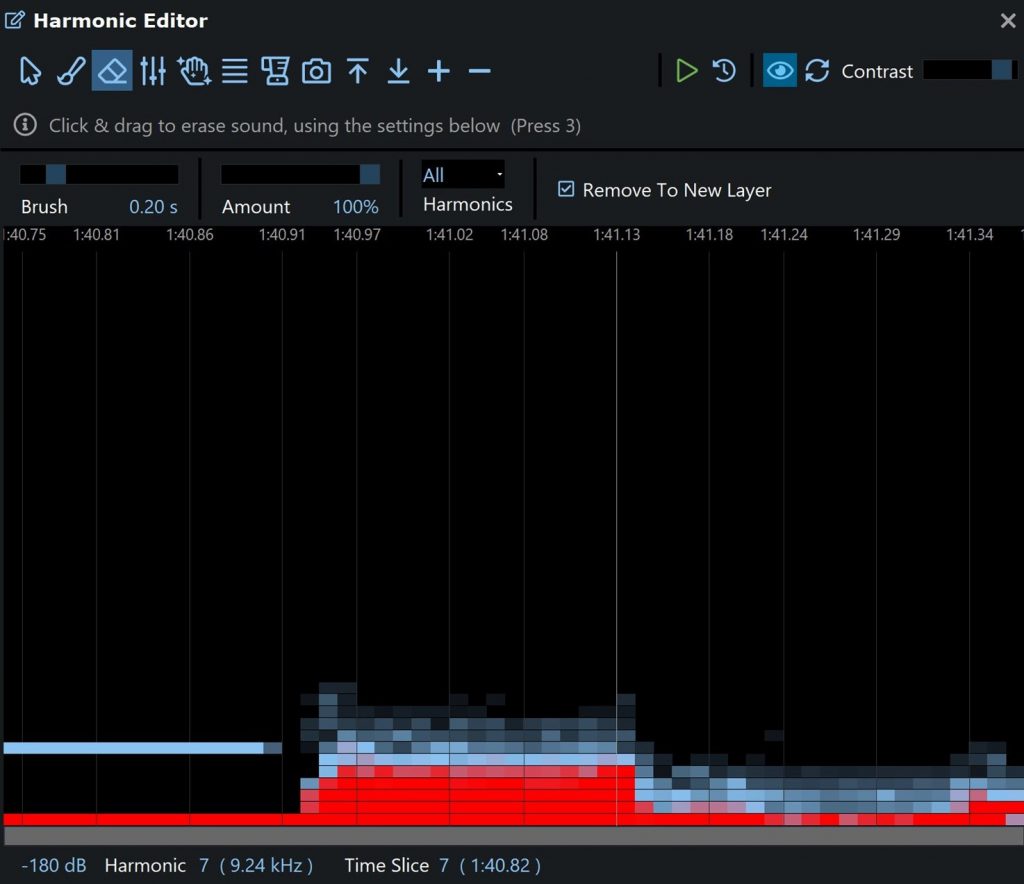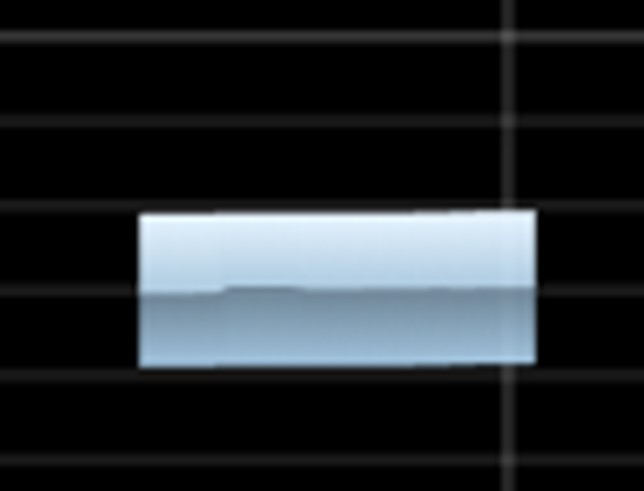 You can also choose from a number of tools in Harmonic Editor to further clean, erase and adjust notes, plus remove noise at the harmonic level, allowing supreme clean-up not available in the same way using any other stem separation software.

The Clean / Repair menu also allows live audio repair and clean-up features for removing background noise, limiting foreground artifacts, reducing tones & hum, and purifying pitched and unpitched sounds from stems.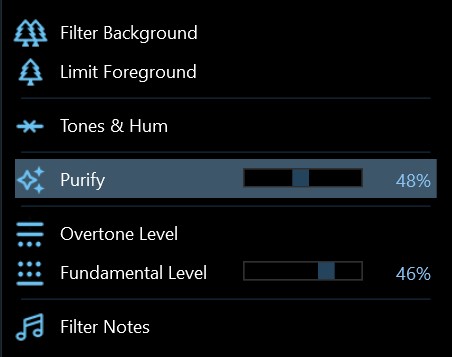 Adjust overtone levels in notes and even regenerate fundamental harmonics, to bring back bass presence in vocals and instruments, lost during mixing & mastering.
Step 3 – Use AudioShop Tools to further edit stems

Available just beneath the menu bar or with a simple right-click of the mouse, DeepAudio also offers a toolbox called Audioshop to further manipulate notes. We've already covered how to use the Edit Unpitched Tool previously, but you may wish to slice notes for finer clean-up or re-assignment, clone characteristics of notes, delete unpitched sounds and noise, plus much more!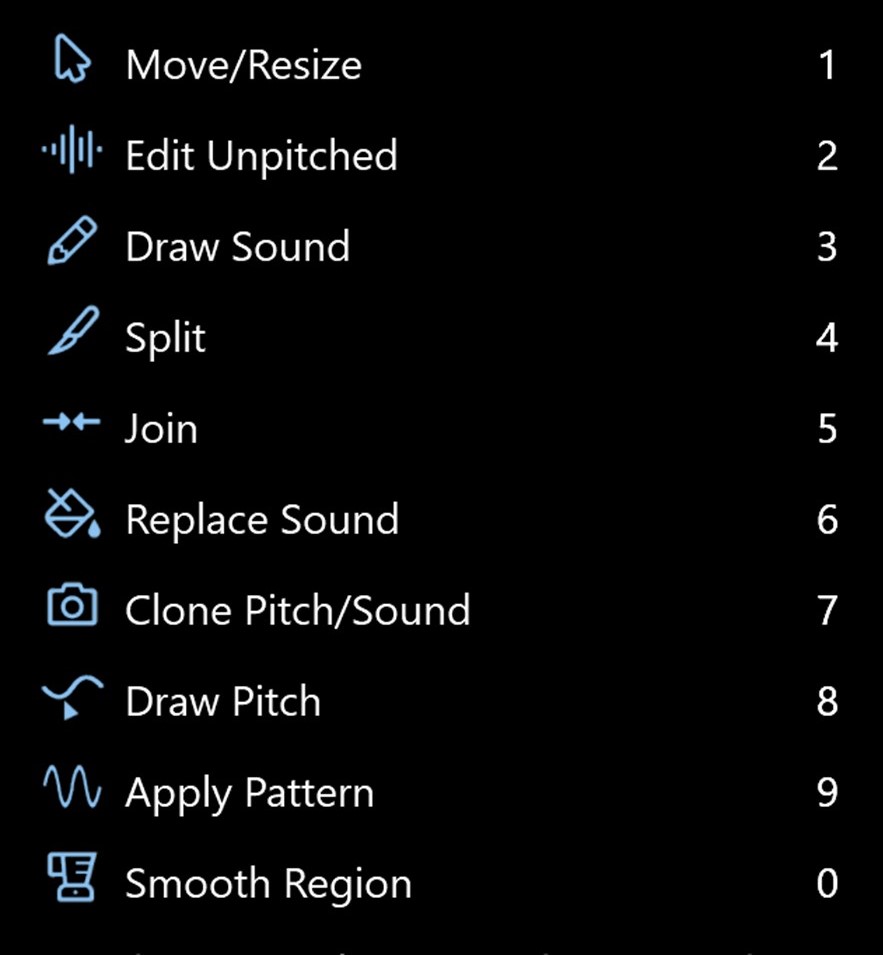 Here's what each tool in RipX DeepAudio's Audioshop® Tools does:
Step 4 – Export stems
Once you are happy with your detailed stem clean-ups and edits, simply choose File>Export and choose your file format to export to your DAW, drag onto a USB key for DJ stem mixing or anything else. You can even save as Stems files (.stem.mp4) for use with Traktor software connected to a DJ controller.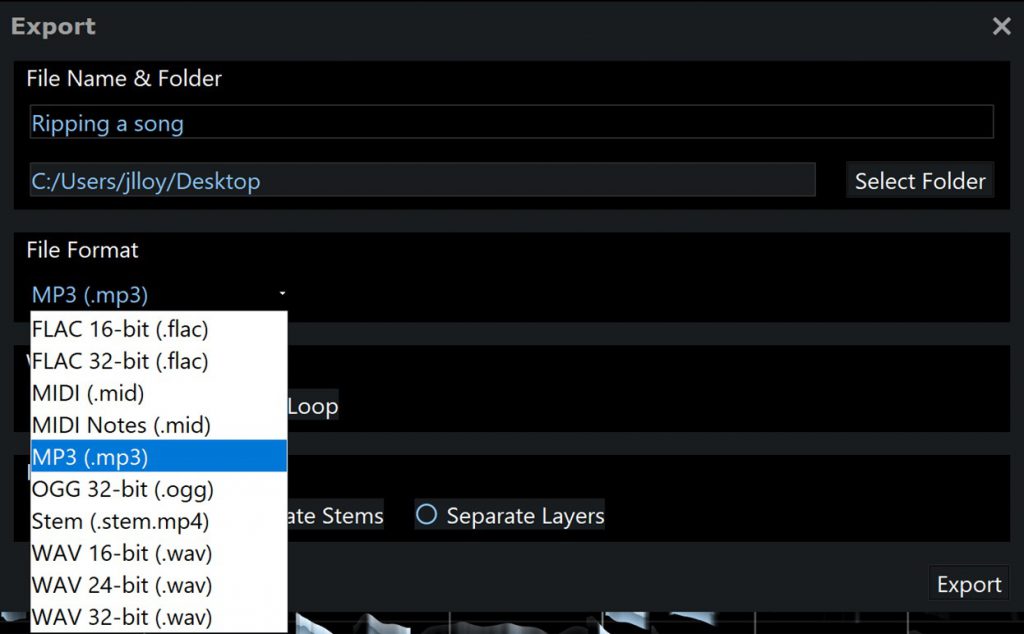 But that's not all! RipX DeepAudio also gives you access to other audio manipulation tools and effects such as Chord Creator, Infinity Scale, Inharmonicity and the Beat, Panning, Pitch and Volume Mappers. It even allows you to create your own tools by writing RipScripts in the Python programming language with the in-built RipScript Editor.
RipScripts have access to and control over the core building blocks of sound, such as notes, harmonics, amplitude and frequency. In fact, the Audioshop and Harmonic Editor features described above are also RipScripts.
Better yet, when you buy RipX DeepAudio, you get the core DeepRemix module for free.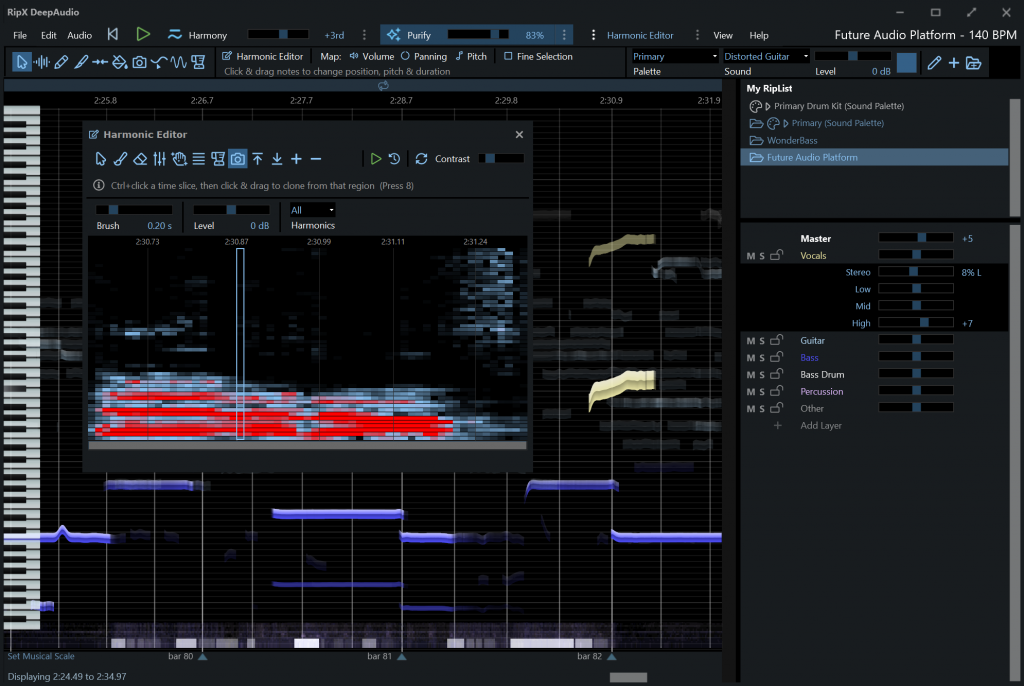 Download Free RipX Trial
Learn About RipX DeepRemix
Learn About RipX DeepAudio