Stone-Cold Hip Hop Classics & Key-Changing Clean-Sounding Stems
An interview with multiple award-winning hip hop producer Lee Stone – Kanye West, Big Sean, Busta Rhymes, Method Man, Pharoahe Monch, Scarface, Shyne
"I like the cleanliness of the RipX stems produced by DeepRemix. It does a great job removing the artefacts. I also like being able to see and edit the individual sounds. It really adds flexibility because you could make slight key changes in the stems and really get creative."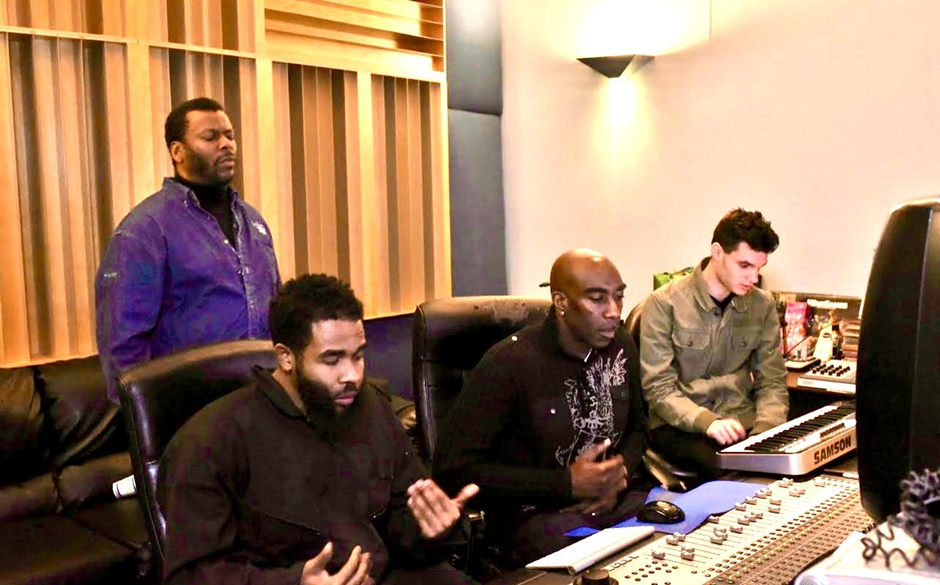 Lee Stone started his musical journey at an early age. At just 5-6 years old, he was listening to and soaking up his parent's soul, jazz, pop, and rock collection with Isaac Hayes' song 'Shaft' proving to be a particular favourite. This then led to his parents putting him in various music classes (guitar, piano, and vocal) before progressing onto private drum lessons.
"I even started getting into heavy metal during high school. My love of all of this eclectic music then developed into a career after I finished college. I ended up working on a number of hopeful projects with different groups. I was also a vocalist in a group called Left Mood."
"Pharoahe Monch from Organized Konfusion co-produced one of our songs from our self-released EP that even made a list that Gilles Peterson put together about his 5 greatest songs in rotation at the time. One of the other people on that list was Lauryn Hill with her song 'Sweetest Thing'. But during the process of approaching record labels, the group broke up, although I made a promise to myself that I would stay behind the scenes by producing artists."
Lee then went on to record, produce and mix a demo for Pharoahe Monch that landed him a deal with the legendary Rawkus Records, and the rest was history.
"I produced his album 'Internal Affairs' and because he and I produced the biggest record on that album 'Simon Says (Get The F$@K UP)', my career began. All as a result of being inspired by so much music from a young age – and wanting to get involved in making it – whether 70's soul, 80's pop, late 80's thrash/speed/black/death metal, 90's R&B or House music."
And what about Hip Hop?
"Believe it or not, my first choice was actually heavy metal. I played drums in a group called Armageddon – then I heard BDP, Public Enemy, and underground hip hop like 360 Degrees/ Sir Ibu of Divine Force, etc. and I realised that hip hop could be just as edgy and rebellious as metal so I went all in. I've enjoyed all of my projects and learned something from all of them, but I gotta say producing the song 'On My Block' by Scarface with Nashiem Myrick was a real lesson. I had been sitting on the piano sample (Donny Hathaway and Roberta Flack's "Be Real Black For Me") for a while because I always loved the melody, but everyone was coming to me for harder songs so I could not get it placed. One late night, Nashiem was at my studio and we were about to call it a night but I played him the sample and he went crazy. So we worked on it and he took it to Tina Davis (DefJam VP of A&R at the time—who later managed Chris Brown) and next thing I knew we got a call to do a deal around the track for Scarface."
Tell us about your experiences producing members of the legendary Wu-Tang Clan and Busta Rhymes?
"I was working in Daddy's House, just working on tracks with Nashiem, and Harv Pierre (Bad Boy Records) overheard a track that eventually became 'The Motto' by Method Man. I had recently bought the record where the sample came from (Chairmen of The Board) and thought that it had an interesting vibe. It was eerie but still funky. I did not know, but Harv Pierre was doing A&R work for Def Jam at the time, and one of the projects he was working on was Method Man. Harv thought it had a perfect feel for Method Man. When Nashiem and I first made the basic beat, it was simply a four bar loop—nothing else. So, once I found out it was getting placed with Method Man, I added the gong, additional musical elements, sub swells, and gave it a little arrangement. I even changed the snare to make it snap a little more."
"Working with Busta Rhymes on the song 'Next Shit' was funny, because Busta has such a big energy. He was exactly as animated in the session as he is on record. His recording process of that particular song was interesting because he used two tracks to record the vocals. He had just written the lyrics, so he did not have them all memorised as yet, so he memorised the lines that were part of the stanza and then went to the alternate track. This process allowed him to maintain a consistency in the energy that he would not have captured simply by punching-in. It was good to see, because the outcome was excellent and it illustrates that there are various ways to capture a great vocal."
As for his platinum and gold award wins…
"My first gold plaque was for the ghost production work I did for Shyne on a song called 'The Life'. My second gold was with Method Man on 'The Motto'. My first platinum plaque was with Big Sean and Kanye West for the work I did on his Dark Sky Paradise album, which I also received a gold plaque for the single 'All Your Fault' that appeared on that album."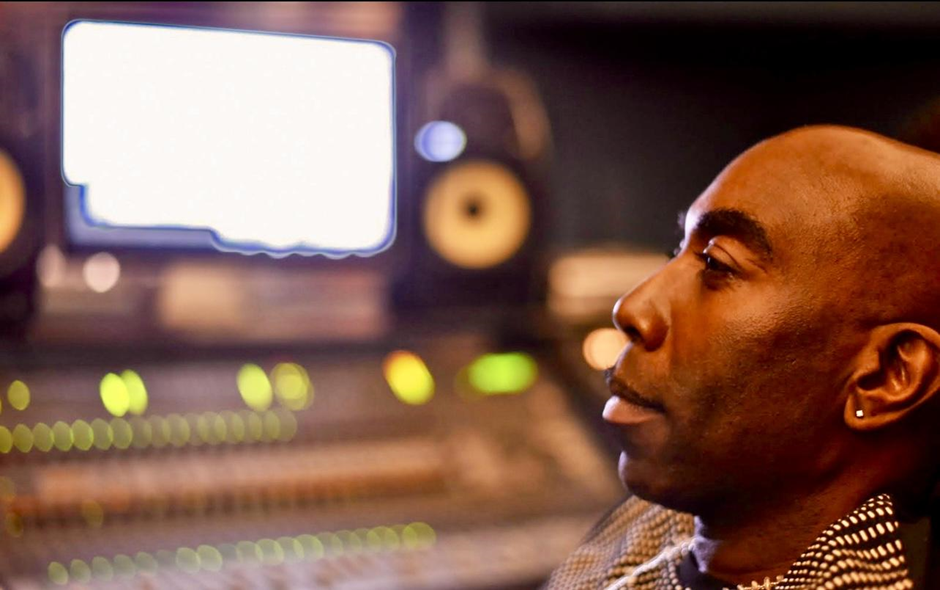 Any secrets to writing a hit or becoming a hip hop mega-star?
"I have always believed that a good song needs to have 'whistlability'. There needs to be something in the song that has a memorable element that anyone can whistle. Of course, that can be the chorus, verse, and/or elements in the music itself. It is even better if all areas have whistlability. Becoming a hiphop megastar, as far as the artistry side, is the same as it has ever been. The artist needs to stand-out and create songs that have the ability to be liked by audiences across genres. A good song is simply a good song regardless of the genre. That does not mean that it is possible to create a song that will be loved by everyone. It simply means that a good song can be appreciated by all music lovers."
Any favourite pieces of studio gear, song-writing and production techniques?
"I would have to say Ableton Live is my favorite DAW, and it's a toss-up between my Push 2 and MPC Live 2 or MPC X as my favorite pieces of studio gear. Ableton Live is so flexible and easy once you figure out your workflow. I like Push 2 because it is an extension of Ableton. And, the MPC Live 2 is great because of its portability. I like the MPC X because it is the updated version of the equipment that helped me begin my career—the MPC 2000 and MPC 4000."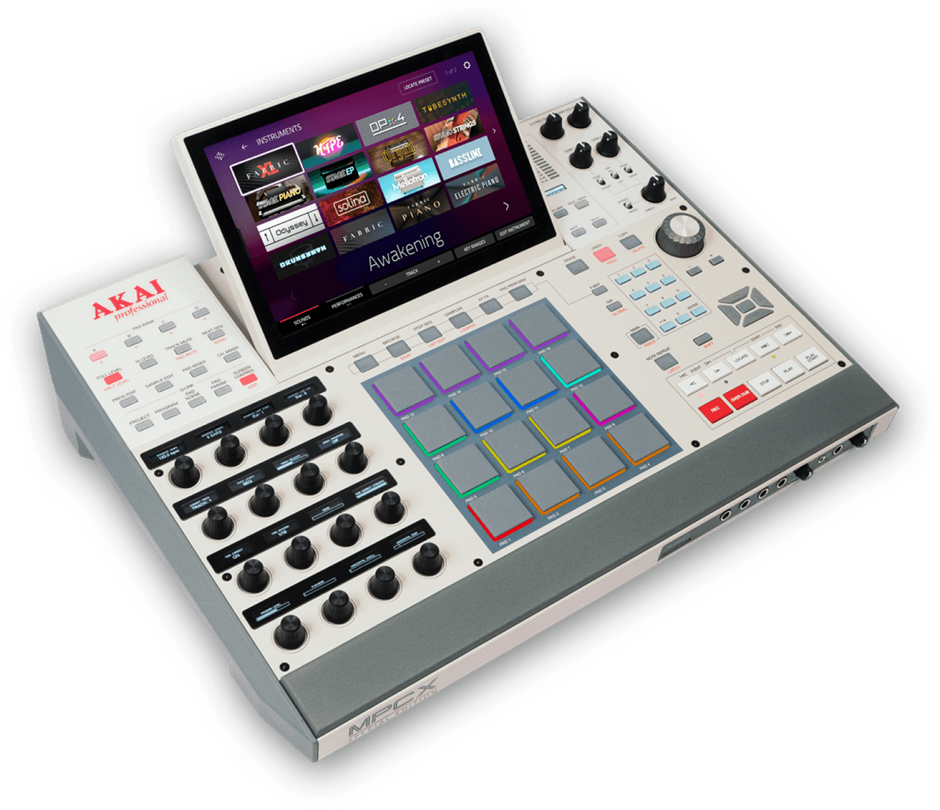 "I always try to approach production and song-writing from the desire to evoke an emotion. I typically start by just talking to the artist and getting to know who they are, what kind of things move them, and what is their purpose as an artist/person. When I am making a beat without an artist present, I create based on my feeling at the time. The technique is all based on conveying an emotion and I allow the creative process to take over from there."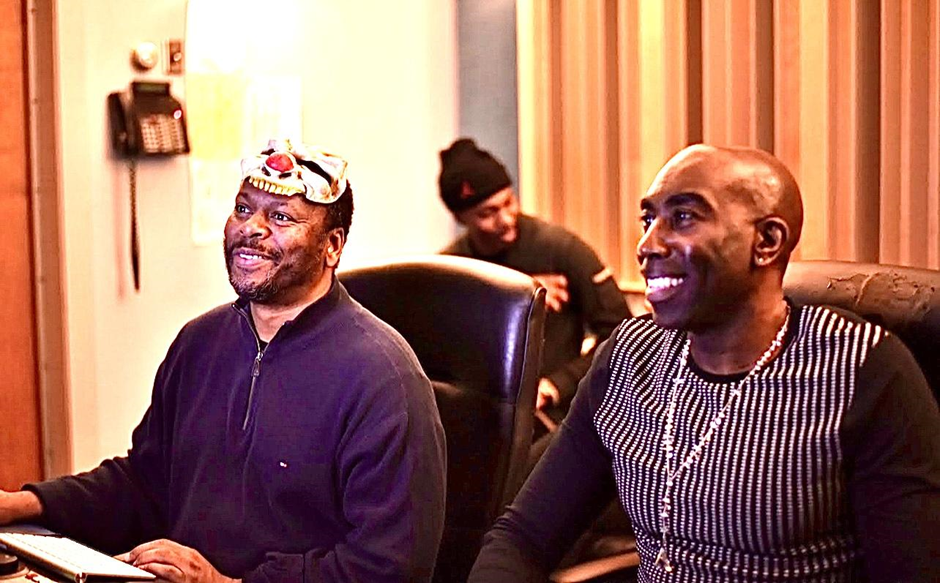 As for RipX – what does he like most about our Future Audio Platform?
"I like the cleanliness of the RipX stems produced by DeepRemix. It does a great job removing the artefacts. I also like being able to see and edit the individual sounds. It really adds flexibility because you could make slight key changes in the stems and really get creative."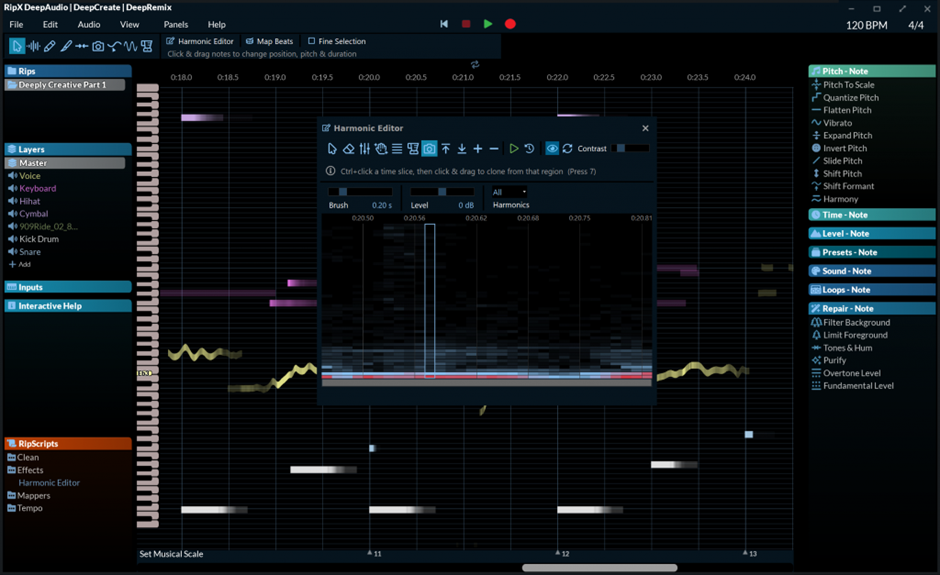 Any thoughts or predictions on the future of music and audio technology in general?
"We will hear more up-tempo music across genres. It will not be strange to hear BPMs of 120-130 across genres in the near future. We are already hearing it occasionally, but there will be more. We will also begin to hear more groove in the tracks being produced in the future and have more tactile experiences with audio. Manipulating the waveforms in a session by hand and being able to see how the waves look and travel throughout your room will all be possible."
And finally, any advice to anyone starting out in the music industry?
"Follow your heart and have fun with the process. The audience hears and feels the joy in the creative process, and people inherently want to feel good."
Follow Lee Stone on Instagram HERE.
Try RipX Free For 21 Days
Learn About RipX DeepRemix
Learn about RipX DeepCreate
Learn About RipX DeepAudio