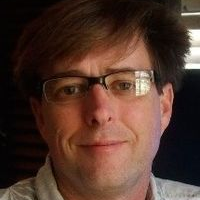 Try for Free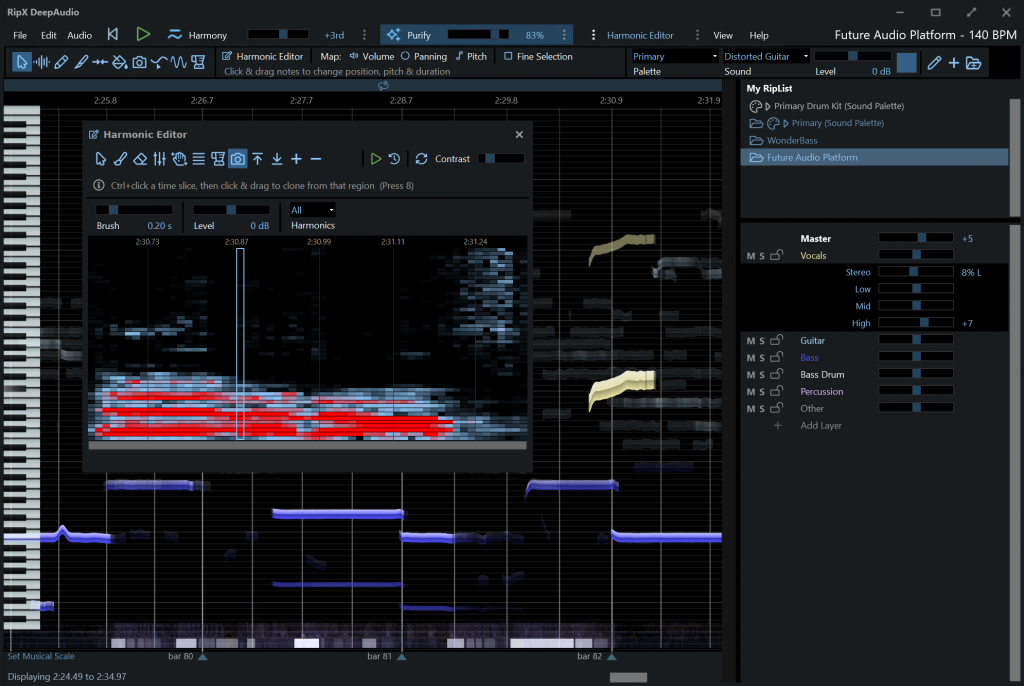 RipX DeepAudio includes DeepRemix world-leading audio separation, and then adds advanced stem clean-up and audio manipulation tools to the workflow, so you can create the highest quality extracted audio, and tweak / create sound at unprecedented levels of detail.
DeepAudio adds the following features and much more: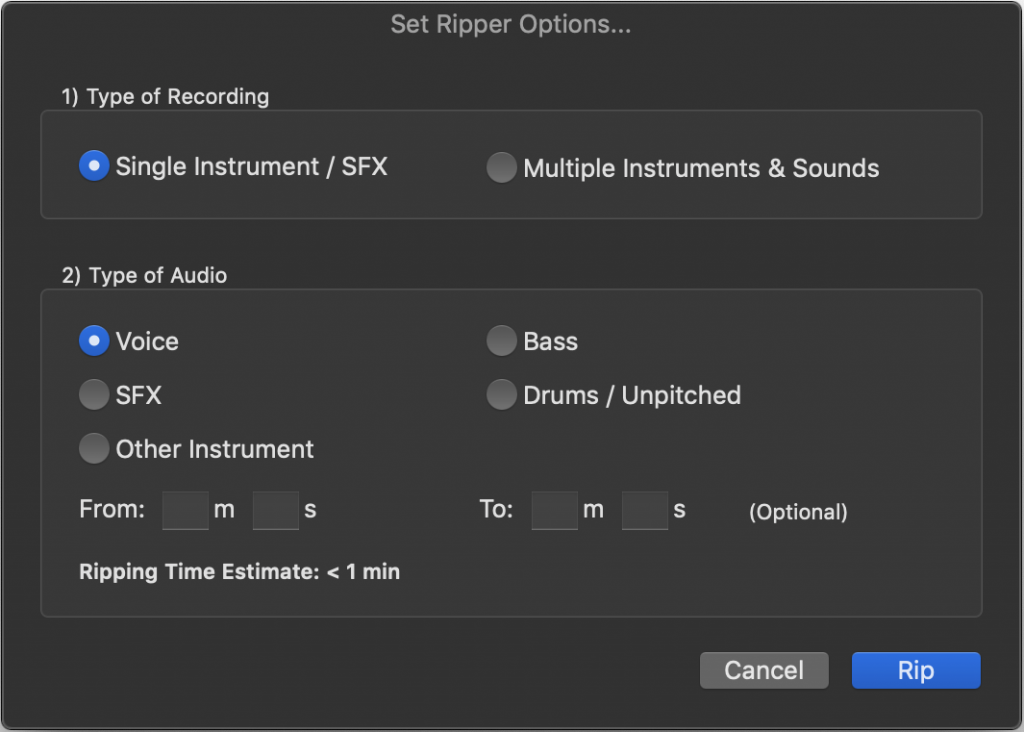 Fix & clean up recordings quickly and easily with the award-winning Audioshop® tools
Adjust timbre, pitch & timing
Edit unpitched audio (including noise) separately from pitched sounds
Export most audio file formats, even MIDI
Work standalone or with your DAW
Experience unprecedented control over notes, harmonics and unpitched sound, all in a powerful and easy-to-use click & drag interface.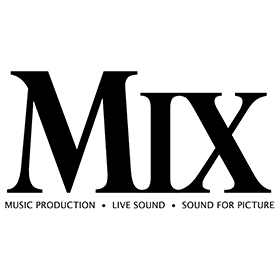 "The technology in DeepAudio is miraculous.
It goes beyond any other software that I'm aware of for editing the component parts of a mixed audio file."
Mix mag – August 2021
DeepAudio For You
Audioshop® Sound Manipulation Tools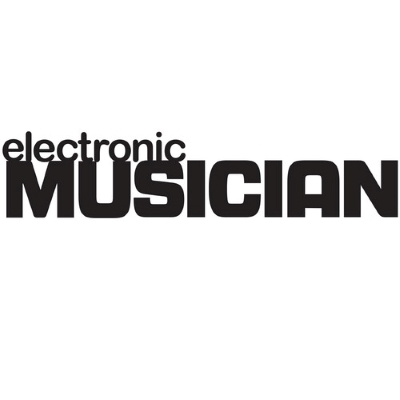 Harmonic Editor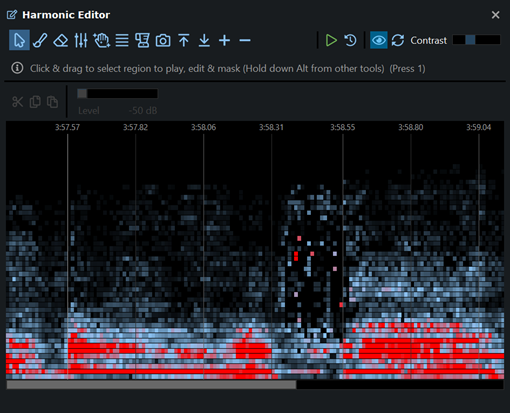 This is no spectrum editor – these are the actual harmonics that describe the sound of a note, and Harmonic Editor allows complete control over them.
Perfect for removing noise, adjusting timbre and creating interesting new sounds.
Clean & Repair Audio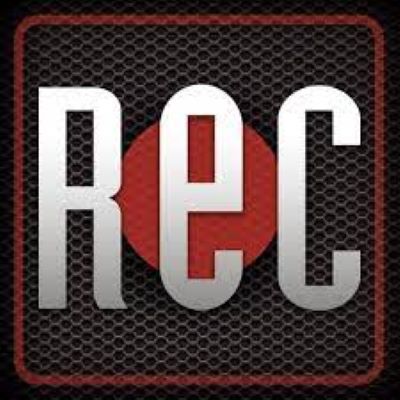 "A handy and powerful tool for sound cleanup and restoration."
"Stuck in the same old grooves? Rip em' up… the possibilities are endless."
Recording mag – October 2021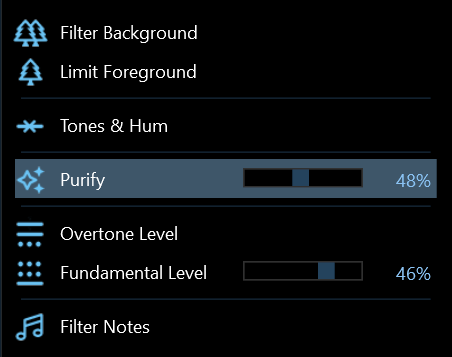 Live audio repair and clean-up features for removing background noise, limiting foreground artifacts, reducing tones & hum, and purifying pitched and unpitched sounds.
Adjust overtone levels in notes and even regenerate fundamental harmonics, to bring back bass presence in vocals and instruments, lost during mixing & mastering.
Manipulate Audio With Even More Tools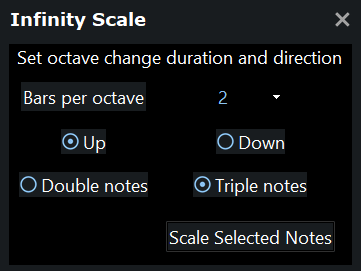 DeepAudio editing features don't stop there, and include audio manipulation tools such as Chord Creator, Infinity Scale, Inharmonicity and the Beat, Panning, Pitch and Volume Mappers.
DAW Integration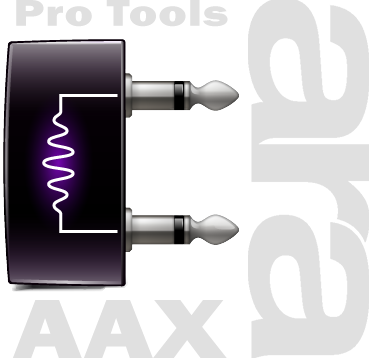 Most leading DAWs can open audio clips for editing with DeepAudio. RipLink plug-ins are installed so that it can be used from Pro Tools and DAWs that support VST3 & ARA2, including Studio One, Cubase, Reaper & Cakewalk.
Ableton Live, Logic Pro X, FL Studio, ACID Pro, Digital Performer & Mixcraft users can set RipX DeepAudio as the external sample editor, or by using general audio import and export methods.
RipScripts – Create Your Own Powerful Tools
For the ultimate in audio manipulation, DeepAudio supports RipScripts written in the Python programming language, and even includes a special editor.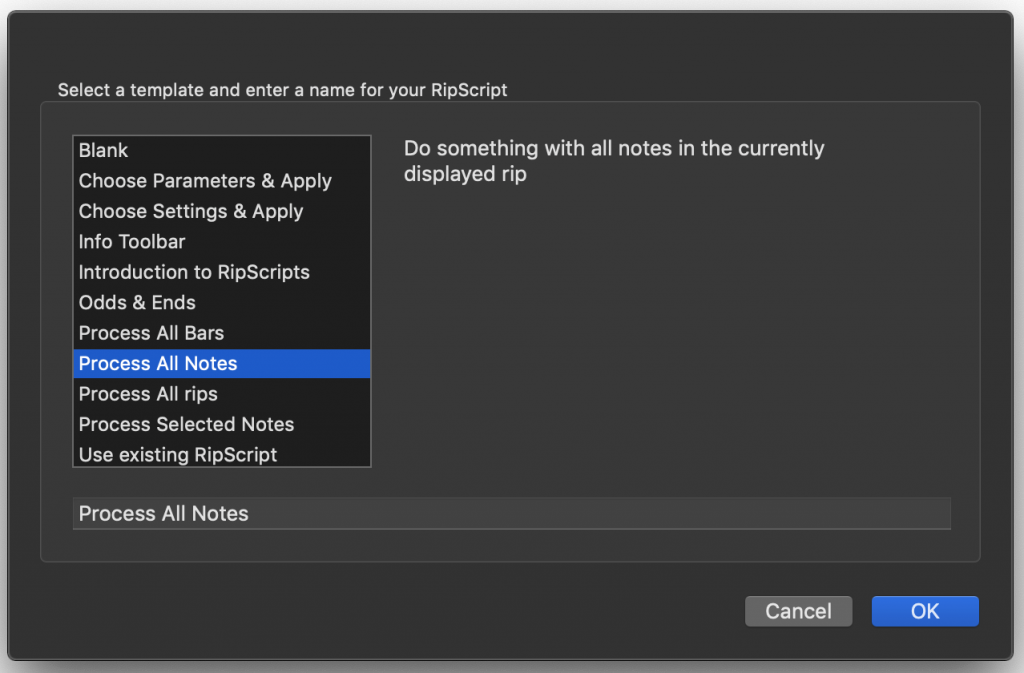 Not only can you create a tool with its own UI, RipScripts have access to and control over the core building blocks of sound, such as notes, harmonics, amplitude and frequency.
In fact, the Audioshop and Harmonic Editor features described above are RipScripts.
DeepRemix Included

Learn more about DeepRemix
When you buy RipX DeepAudio, you get the core DeepRemix module for free.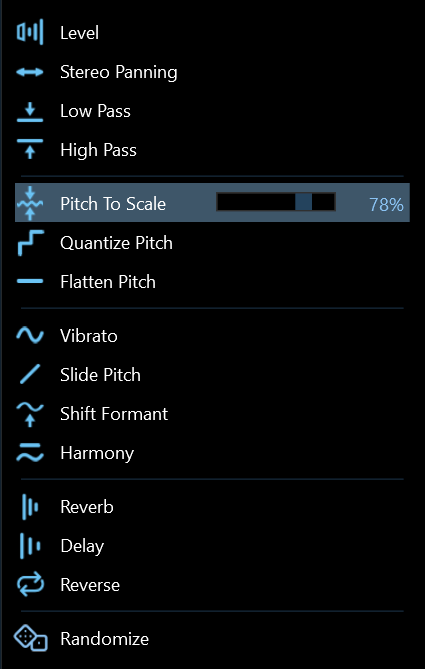 As well as providing intuitive tools for adjusting pitch, time-stretching, copying and pasting individual or groups of notes, and so on, this supplies the layers panel for adjusting levels, stereo panning and EQing of individual instruments and sounds.
Additionally, the Effects menu offers a powerful range of real time effects that can be applied via a slider. When you apply them during playback of a loop, your changes even get recorded as Ripples, so you can experiment to your heart's content, then playback, edit and cut & paste the results wherever you like!

You can set the musical scale for a song (or let RipX detect it) and RipX can even automatically fit the pitch of notes in selected layers to that scale.
Furthermore, automatic Randomize options allow for the ultimate in creative inspiration for both Effects and Musical Scales.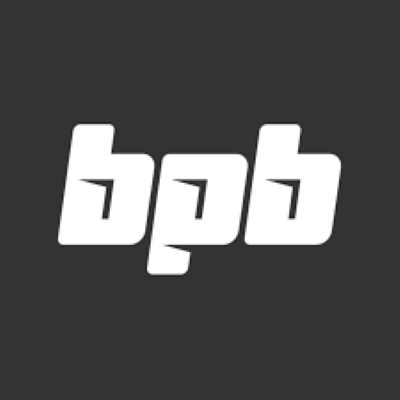 Try for Free
Buy RipX DeepRemix + DeepAudio