Ninja-Level Production Skills & Algorithmic Acapella Snatching
An interview with trail-blazing UK hip-hop pioneer and founder of The Herbaliser – Jake Wherry
"I was blown away by how well RipX extracted the vocal. The possibilities are endless."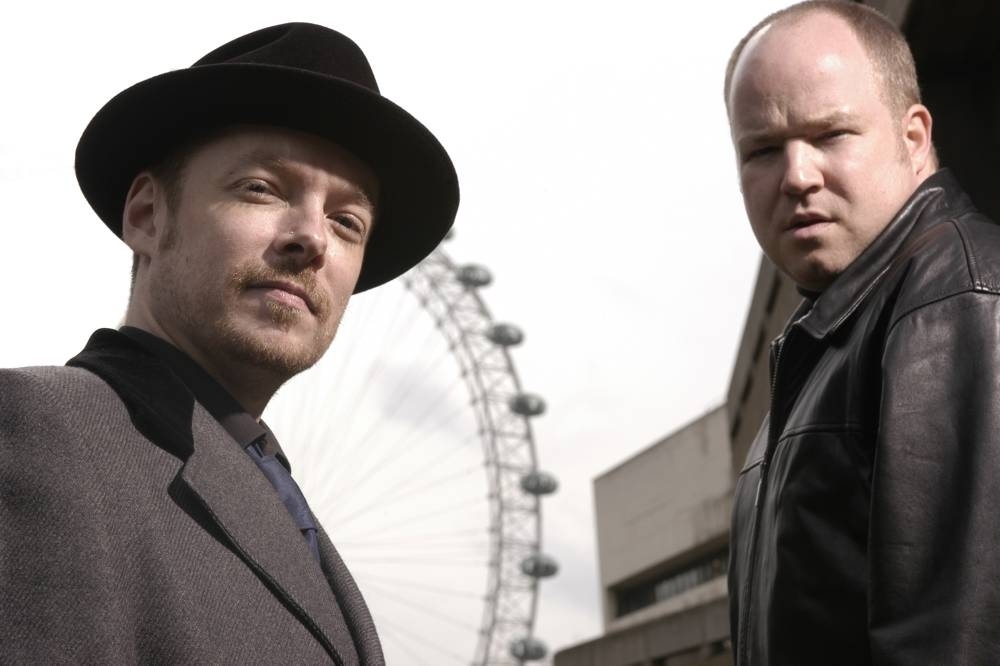 As a founder member and producer of trail-blazing Ninja Tune collective 'The Herbaliser', Jake Wherry has over twenty years experience in music production and writing – from hip-hop and dance to rock, jazz and orchestral, his private studio also houses a large collection of vintage keyboards, guitars and hip-hop drum machines.
He's played live and spun records at clubs and festivals all over the world with the Herbaliser, his music has been placed in Hollywood movies such as Snatch, Holmes and Watson, Postal and Taxi, he's been commissioned to write bespoke music for companies such as ESPN, NIKE, Footlocker, BMW UK and Honda, and his music is used extensively in tv and video games.
"My dad played music a lot and a very early memory is asking him what the best electric guitar in the world was. He said the Fender Stratocaster and from then on I set my heart on getting one. I became very influenced by James Brown cos he's the godfather of soul, DJ Premier for being one of the pioneers of making Jazzy hip-hop, Quincy Jones for his amazing production and soundtracks, Lalo Schifrin because soundtracks were a big influence and 'Dirty Harry' is amazing, as well as Johnny Pate who was the arranger for The Impressions but also scored 'Shaft in Africa' which pretty much inspired everything I did with The Herbaliser – from big percussion sounds of congas and bongos to soaring string arrangements, wah-wah choppy guitar and funky horns. I could go on and on…"
Many early morning paper rounds later, he'd saved enough to buy a 1968 Stratocaster from an advert in the Melody Maker at the age of 12, starting his first band at 14. One of the guys in the band soon became Coldcut's apprentice and the first DJ Food, which eventually led to him sending some demos to the legendary Ninja Tune record label.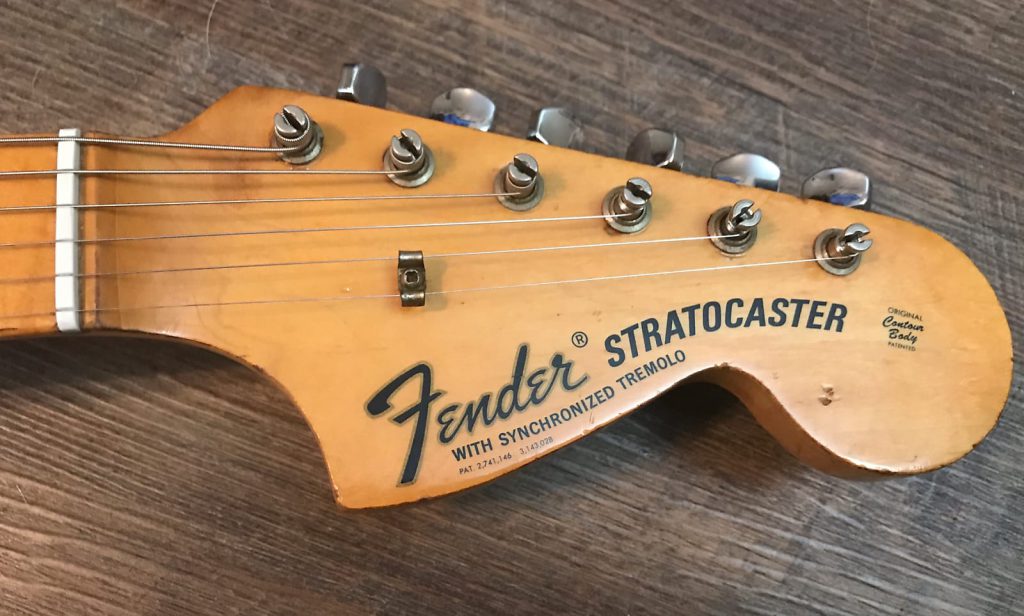 "In the early 90's, I built a basic midi/sampler-based studio and a mutual friend introduced me to Ollie (who had also been working on loops with a basic sampler in his bedroom). We found we had mutual interests so he started coming to my studio on his afternoon off from working at Tower Records. Eventually we had some demos and I'd recently bumped into my old band mate PC who was now working with Matt and Jon from Coldcut, so I sent a cassette and they offered us a deal."
Fast-forward a few years and after releasing their second album 'Blow Your Headphones', Jake became frustrated that Ollie was doing a lot of DJ work with other Ninja Tune DJs, so decided to turn their studio-based project into a full live band.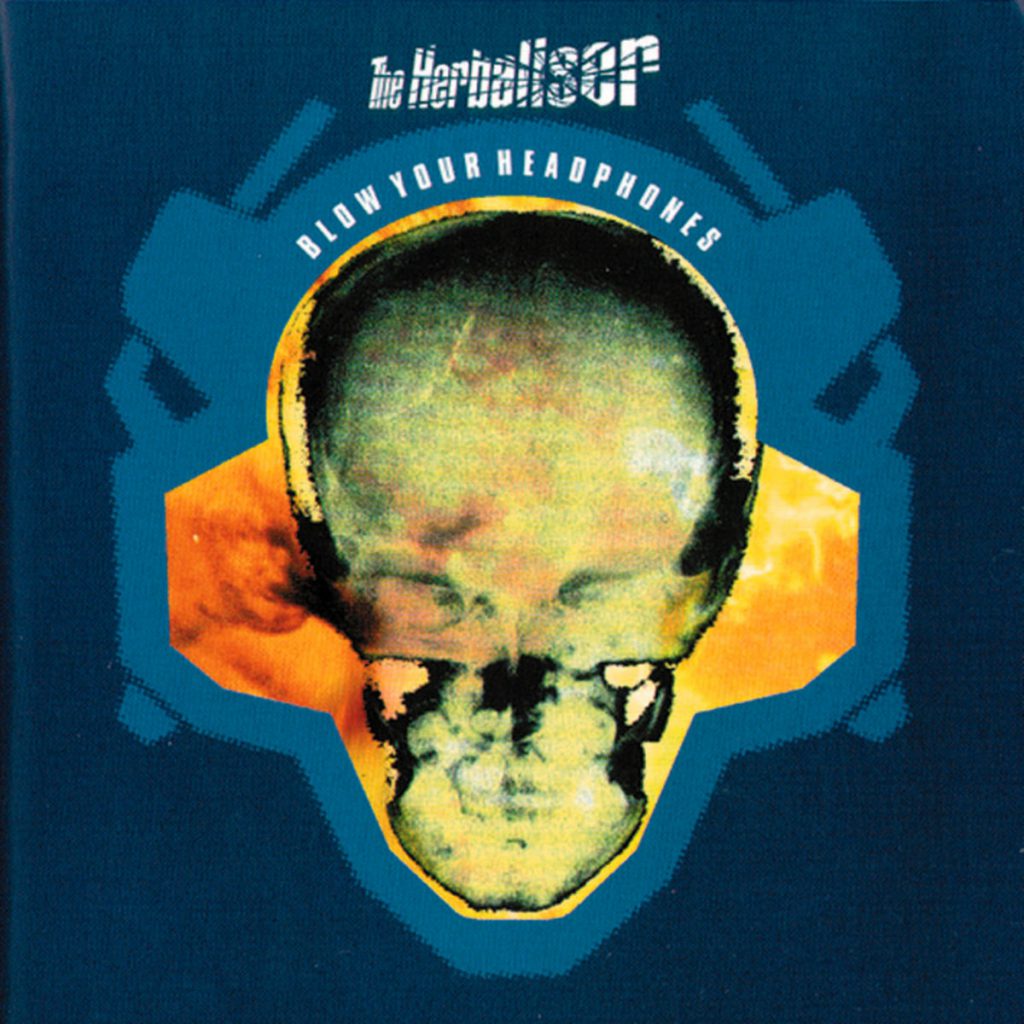 "I had a funk band at the time and we were starting to get some good shows, but I had to work out how to incorporate the sample element of our sound into a live band. I did it and our shows kicked off straight away! We played at The Phoenix Festival for our fourth show in front of 10's of 1000's of people! Our greatest achievement(s) were playing Glastonbury three times and The Montreal Jazz Festival six times, as well as staying together for over twenty years."
Jake even wrote the music for legendary UK gangster film Snatch.
"The story is that Madonna played Guy Ritchie our track "The Sensual Woman" and he loved it so used it as Vinnie Jones' 'theme' throughout the film. Andrew Ross (who played flute with us and on the track too) was called in by the film producers as they wanted some extra incidental flute throughout the film. They played him our track and asked if he could play in that style, not realising that it was him playing flute on it."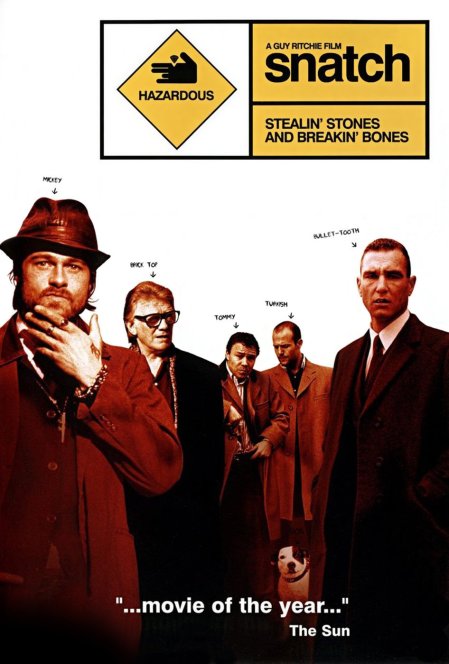 In terms of current projects, having been on the look-out for a singer for years, in the last 18 months two of his oldest friends mentioned that their daughters sing – so he's been writing and producing for them.
"One of them goes by the name of HMyna and she's released two tracks already – "Mentiras" and "We Could Be".
"I'm super happy with them, she has a lovely voice which is quite different and she also writes fresh lyrics. The other singer is called Maya and she's from Madeira and has been writing poetry since she was 10, she came to my studio a few weeks ago and I was blown away by her voice and lyrics. Big things await!"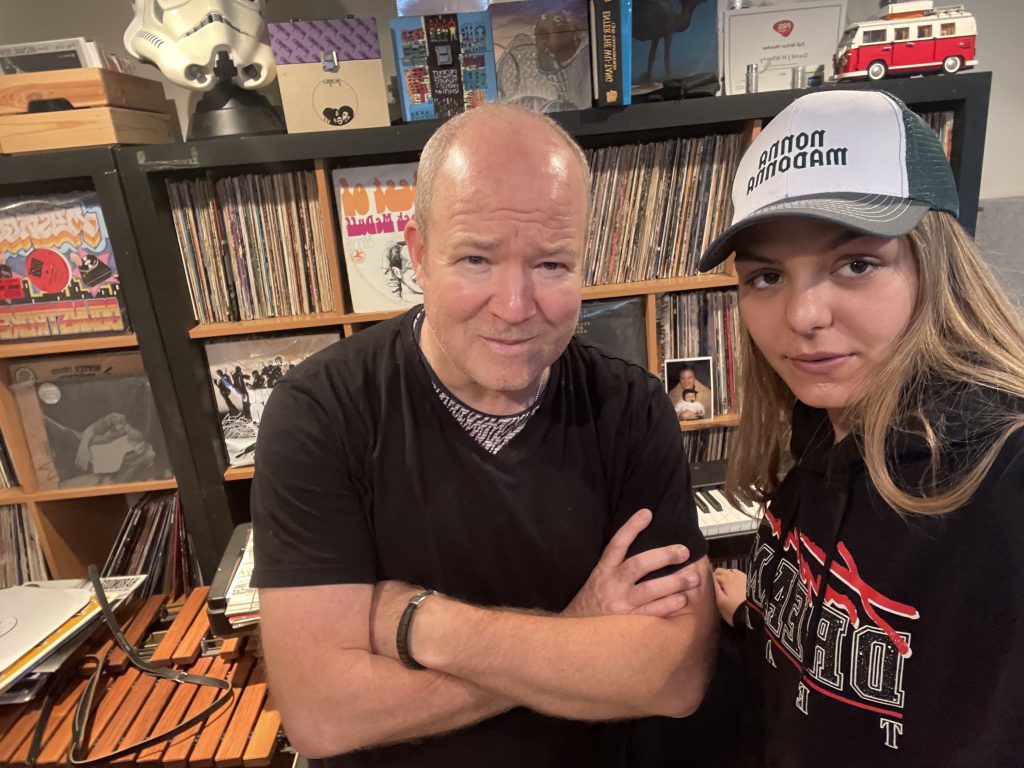 Any favourite studio gear and production techniques?
"I bought an AKG C12vr from a very successful songwriter called Terry Britten. He was given an early model (Sn 006 I think) by AKG but as he had a couple of original 60's models, he sold it to me. It's recorded Jean Grae, Roots Manuva, Blade, Rodney P to name a few, and it sounds lovely, especially going through a Neve Mic Pre! I think I was one of the first to get into chopping samples up back in the day, long before Recycle. It took ages to chop a drum break up into hits on my AKAI S1000, then chopping a 16 bar string sample from an easy-listening record could take all afternoon – but it meant I could really layer all types of samples and create a new sound."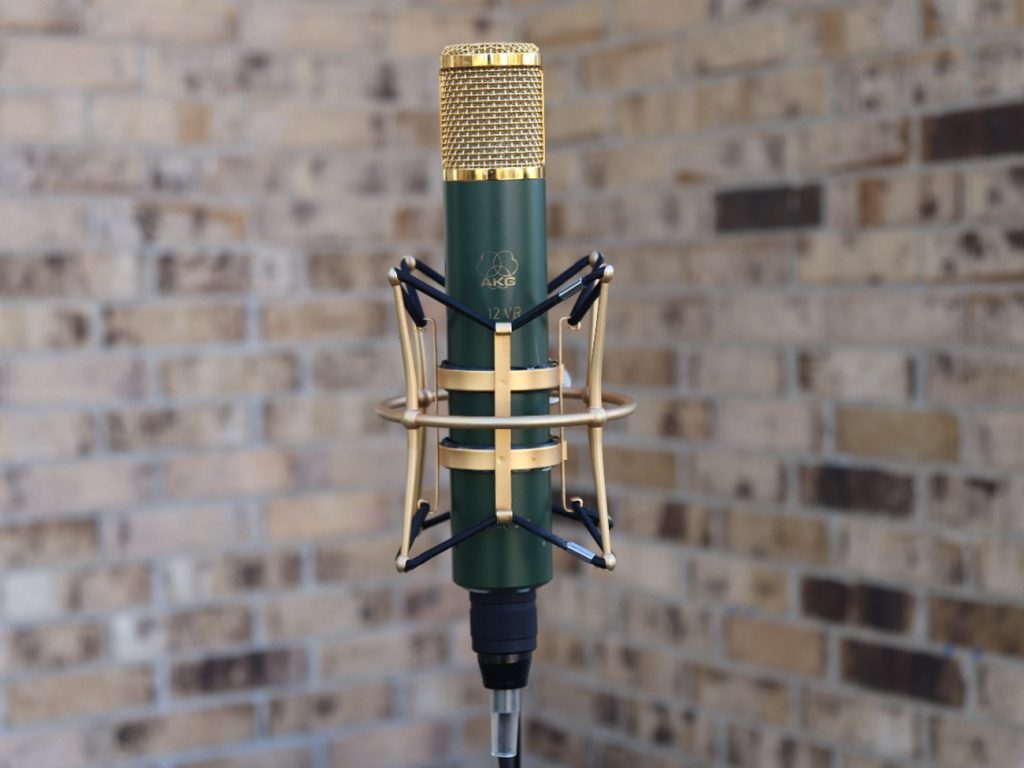 Jake's favourite remix has to be 'Pussycat' by Mulu, as is his remix of Lamb's 'B-Line', and his favourite sampling technique still remains pitching a sample down by a whole octave. But what does he like most about RipX and how does he use the software?
"I heard a classic soul track a few months ago and thought the vocals would be great if some elements were put into an uplifting house track. When I got home, I looked on Discogs to see if an acapella existed and there wasn't one, so I recorded the tune into RipX and was blown away by how well it extracted the vocal. The possibilities are endless and I'm sure the algorithms will get better and better."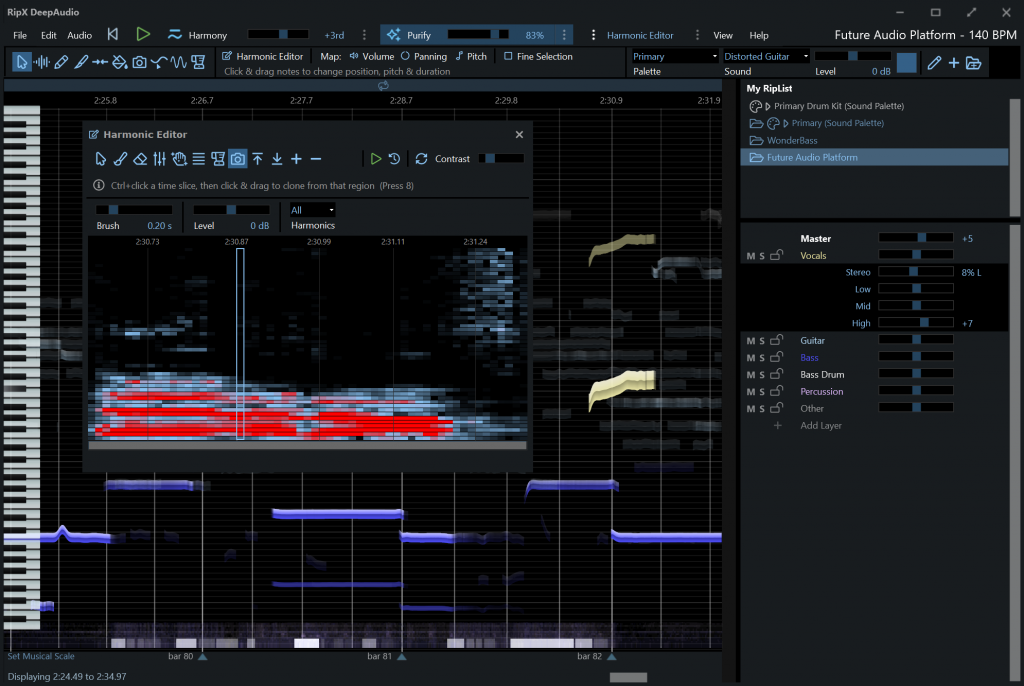 As for his one key piece of advice for anyone starting out in the music industry?
"Have something to fall back on!!!"
Find out more about The Herbaliser HERE.
Download Free Trial
Learn About RipX DeepRemix
Learn About RipX DeepAudio