Psychedelic Separation & The Mother Of Invention
An interview with iconic Mahogany Rush singer and guitarist – Frank Marino
"I like RipX's ability to separate the parts from a mixed final. That can be exceptionally handy at times when it is necessary to tweak or lessen something in an already near perfect mix."
Frank Marino has been making his own mix of psychedelic blues, rock and metal for over 50 years now. He was part of the original psychedelic wave of musicians in the late 1960's to early 1970's and is considered one of the youngest members of the movement, recording his first album at just 16 years old.
At times compared to Jimi Hendrix, he is also often described as one of the most underrated guitarists of the 1970's, his tone gaining recognition by the likes of Guitar Player magazine, which called him a 'full-spectrum guitar god,' alongside Jeff Beck, Eddie Van Halen and The Edge. In the past, he's even built his own amplifiers to achieve the right sound, so knows a thing or two about music tech.
"In the mid-to-late 1960's, I was part of that generation. We did a lot of experimenting with things, including psychedelics, and music was the background of our lives. I, myself, went a bit too far with some of that stuff and ended up hospitalized. As a means of therapy, I began to play guitar in that hospital. By the time I emerged, I was only 14 and a guitarist looking for guys to play with. Things moved very quickly after that, and I made my first album at the age of just 16 or 17. The rest is well-known history on the Internet."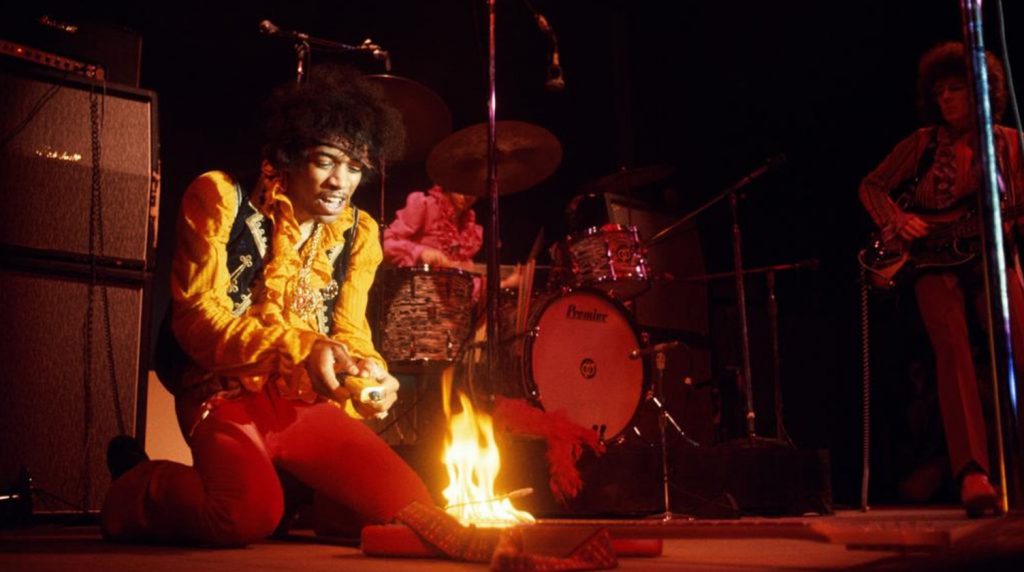 As a drummer before entering hospital, it was only natural to be influenced by rhythmic music, especially jazz and some pop. This musical foundation greatly informed the early years of his band, Mahogany Rush.
"Of course the Beatles were the first influence, but later I developed a penchant for Jimi Hendrix, John Cippolina (Quicksilver), The Grateful Dead, The Doors, and just about everybody from the late 1960's. The band had many iterations over the years, but it was always called Mahogany Rush because that was the name I used to describe my 'trip', and I wanted the music to expose that trip."
After producing most of his projects since the tender age of 16, it's fair to say that he's a veteran in many areas of music. From a live point of view, Cal Jam II is one of his favourite ever gigs.
"I'm a very technical person who makes his own gear, so that's something that came out of all of those years too. At that show, we played to 333,000 people. But to me, that never meant so much. I played many giant concerts and it was just another in a long line of those. My greatest achievement, in my own mind, was completing my 6-hour Concert DVD. To this day it is my last-ever concert because circumstances in the world have made it so, but I wish everybody would see it. The pandemic has absolutely destroyed my ability to go out on tour, for the time being anyway."
Interestingly, he credits his Helios Console as his favourite piece of studio gear, of which there are very few left in the world, and has some interesting advice to those starting out in the industry.
"I love my Helios Console because there's no way to get that sound otherwise, especially digitally. As for software, I use everything at one time or another. Each thing has its place. My main recording software is Soundscape. It is a discontinued piece and was owned by many companies before it was orphaned (Sydec, SSL, etc.) but it still works and is the best recording software by far. It's just that not many know about it."
"What I teach all the youngsters…proper microphone placement! Take the time to do that right and it will be impossible to make a bad sounding record. And stay away from plug-ins unless they are actually needed for something. Also, find some guys who just like to play for fun, don't get tonnes of modern gear, stay away from computers until much later, and just sit in a room making up songs and music with instruments, guitars, keyboards, drums, other instruments and voices. If you do that, you will become the next generation of truly appreciated geniuses twenty years from now. If not, you may simply find yourself doing some completely unrelated job in a few short years saying, "Oh I used to play a bit of music when I was younger."
As for RipX, he particularly likes its ability to separate parts from a final mix.
"That can be exceptionally handy at times when it is necessary to tweak or lessen something in an already near perfect mix. Some companies try to do these things, but so far only RipX seems to have gotten it to a very workable ideal."
As for the future of music and audio technology in general, he urges today's musicians to go back to their roots and make music from scratch, like he used to do.
"Without wanting to sound like an old timer, the advent of so many pieces of software has somehow stifled creativity and caused musicians to be less musicians and more technicians, allowing the software to make the suggestions. A new sound, a new synth, a preset, etc…yet we originally worked on the principle that necessity was the mother of invention, because we didn't have a million things at our disposal. I still do that even though I do now have those million things, but when you do that you come up with stuff that nobody else can, and it lasts for decades. Just look at how many new musicians are still listening to all that 1960's and 1970's music, and how that approach has lasted.
Audio technology is going to continue to skyrocket, no doubt – because we've found tech's holy grail and keep perfecting it…the transistor. It won't go backwards for sure, but as musicians, we must always be mindful that these must be our tools, not our instruments."
Find out more about Mahogany Rush HERE and get Frank Marino's 6-hour Concert DVD HERE.
Download Free RipX Trial
Learn About RipX DeepRemix
Learn About RipX DeepAudio