Try Free for 21 Days
Buy RipX DeepCreate | DeepRemix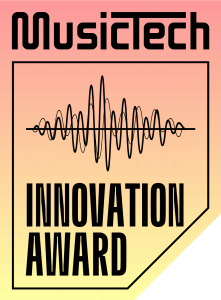 "Fast editing and instant previewing. A sound design playground that thinks outside the box."
"Invaluable use for DJs and producers."
Music Tech – Feb 2023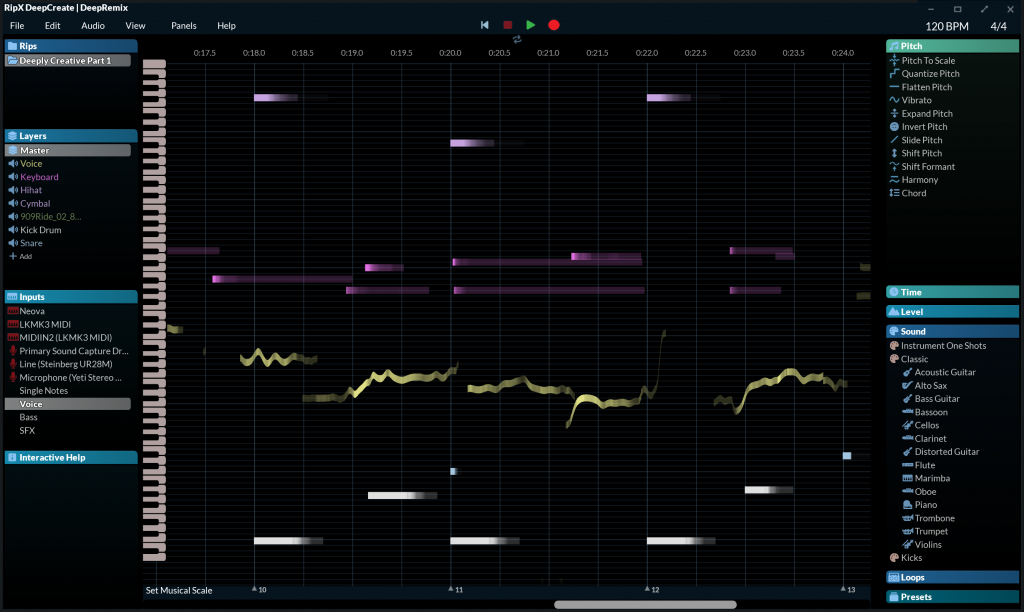 DeepCreate adds cutting-edge MIDI/MPE and audio recording to the RipX platform, plus lets you experiment with stems, sounds and samples in new and highly innovative ways.
Whether you're a musician, producer or audio professional – DeepCreate is an audio playground where anything goes:
Connect a microphone, instrument or MIDI controller without worrying about the differences between MIDI and audio. MPE is supported for per-key pitch bends and effects
Add ground-breaking fluid effects in real time, and drag-and-drop to create unique combos of those effects
Instantly blend or replace existing audio with different instruments and samples
Adjust effects and sounds over time for parts, and even individual notes, using automation lanes
Use sounds from your ripped audio, or import your sample libraries and favorite VST synth presets. To get you started, DeepCreate comes preloaded with a variety of hand-picked instruments, percussion, SFX and loops
Auto-assign banks of samples to your MIDI keyboard
Better yet –DeepCreate integrates seamlessly with the DeepRemix stem separation & DeepAudio pro-editing and clean-up workflows. Use alongside your DAW or as a standalone app.
What you see is what you hear and once your music is inside DeepCreate, you won't need to think about audio and MIDI – they become one, inspiring boundless creativity!
DeepCreate For You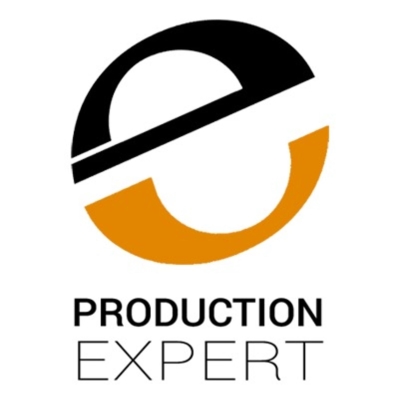 "Disregarding conventional waveforms and MIDI, RipX instead handles audio data as note and un-pitched sound 'objects' ready for shaping on the fly. This tech creates a powerful 'anything can be anything' method of real-time manipulation of music."
Production Expert – Jan 2023
Your Creative Companion
Effortlessly record MIDI/MPE and audio into RipX – create a Layer, then select your device from the Inputs Panel and press the red record button. Add to existing ripped audio, or start from scratch!
Get creative with samples, instruments and other sounds – draw in, drop on, or apply to existing audio. Even swap any sound for another: Sing a vocal line and hear it played as a guitar riff, or play guitar chords and play them back as piano notes!
Blend instruments and sounds together – and create new instruments and sounds! The level of each blended instrument can be adjusted over time – for example, make it start with a Bass drum attack and fade into a sub-bass. Then apply to all existing bass notes.
Easily re-perform and re-sequence parts – replace your song layers with new parts. Add any audio from existing recordings as new sounds and map to MIDI/MPE controllers and keys for re-recording.
Experiment with a wide range of dynamic and creative audio effects – apply after recording, or control effects via MIDI in real-time: Turn a knob to apply pitch correction to your voice or tweak modulation with your hands using MPE, for the ultimate in expressive output.
Find your unique sound by constructing effect and sound combos – drag and drop your choice of effects and samples onto each other and get deeply creative.
Color coded automation lanes – apply to notes, groups of notes, and time regions. Easily control all effect and sound levels over time.
Rip VST3 instruments – rip and store any VST3 preset in the Sound panel, ready to record with.
View note names on the piano roll – see the notes as the playhead moves through each key. Great for understanding performances!
Keep your ideas when not recording – stored as Practice Clips in case you forget to press record when in a creative flow-state!
Customizable UI and panels – adjustable panels which can be opened, collapsed or repositioned to the left- or right- hand side of the screen.
Includes hand-picked instruments, percussion, SFX and loops – get started with these sounds, available from the Sound panel.
Read the RipX Music Creation Blog
DAW Integration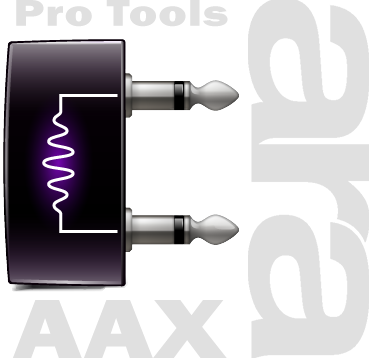 Most leading DAWs can open audio clips for editing with DeepCreate. RipLink plug-ins are installed so that it can be used from Pro Tools and DAWs that support VST3 & ARA2, including Studio One, Cubase, Reaper & Cakewalk.
Ableton Live, Logic Pro X, FL Studio, ACID Pro, Digital Performer & Mixcraft users can set RipX as the external sample editor, or use standard audio import and export methods.
DeepRemix Included

Learn more about DeepRemix
RipX DeepCreate comes with DeepRemix featuring its world-leading and award-winning audio separation engine.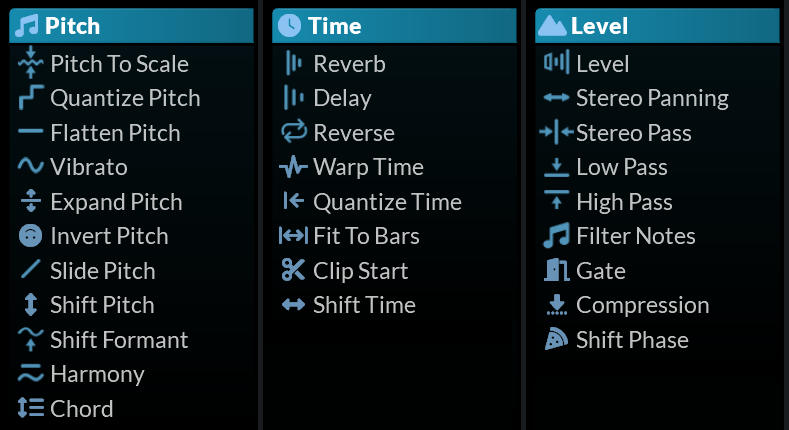 As well as providing intuitive tools for adjusting pitch, time-stretching, copying and pasting individual or groups of notes, and so on, DeepRemix includes the layers panel for adjusting levels, stereo panning and EQing of individual instruments and sounds.
Additionally, the Effects panels offer a powerful range of real time effects that can be applied via sliders.

You can set the musical scale for a song (or let RipX detect it) and RipX can even automatically fit the pitch of notes in selected layers to that scale.
The Randomize option means you can set up a loop and hear sections of music played back in different scales – find the one that you like best.
Compare DeepRemix / DeepCreate / DeepAudio
Try Free for 21 Days
Buy RipX DeepCreate | DeepRemix