Freedom, Magic & Intuitive Stem Clean-Up in a Soul-Spilling Time-Void
An interview with experienced mixing and mastering engineer, composer, music producer, sound designer and sound editor Aneek Thapar (EMI, Netflix, Disney+, 4AD, Erased Tapes, Ninja Tune)
"It's pure magic, and what I like most is being able to move elements between layers. That lets you clean up the stems in a way that nothing else is as intuitive at."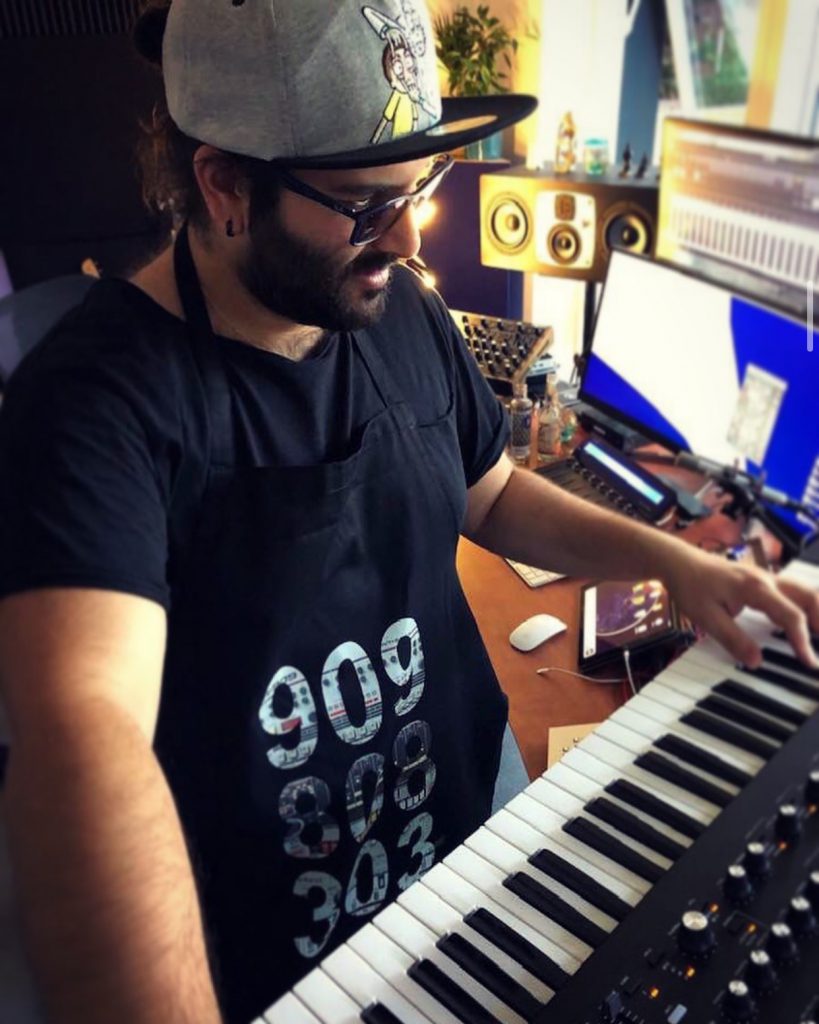 Back To the Future – opening scene. When Marty destroys the amps. That's when Aneek first got 'bitten by the noise bug'. Then, by the time Marty is at auditions for his band and the judges say the band is just "too darn loud", that's when he knew. He knew he wanted to be "too darn loud".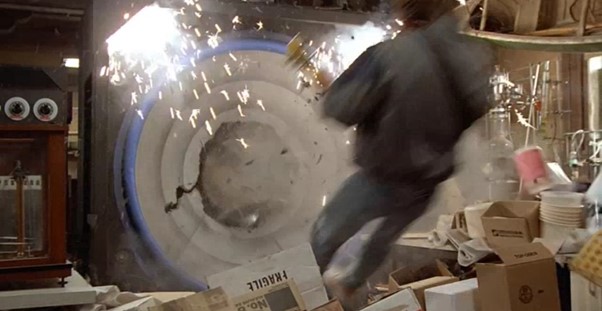 "Looking back, the rough route I took was basically Electric Guitar > Music Software > Home Recording > IDM and Electronic Music > Sonic Art > Ninja Tune. When I was about 6 yrs old, my parents got my sister a classical guitar from Argos (UK retailer) and I showed keen excitement, so they grabbed me a kids-sized electric guitar (a Squire Stratocaster) and a mini-amp. That was it and I was hooked forever. I immediately got home and started playing whatever I could. I didn't care how it sounded. It was fun. Bonus story – once I was playing with the feedback on the guitar whilst my dad was in the bath, and he shouted "turn that horrible noise down!" Which enraged the little punk brat that I was, so I launched the mini amp through the bathroom door and ran out to the park to vent. The force is strong in the rebellion!"
A few school years and guitar lessons later, including many gigs in London and Kingston, it's the summer after graduating high school, and Aneek is in a PC World store with his parents. He spots some music software but it's too expensive, so they buy him the cheaper option, Cakewalk Guitar Tracks. Fast forward again to his post-university years; it's 2010 and he's at the Ninja Tune 20th anniversary party.
"I got chatting to Richard Dent, who had produced the climate-conscious Coldcut world AV tour 'Energy Union'. I send him my CV and he passes it to Coldcut, so I go in for a session with my laptop and the rest is history."
Starting off with heavy doses of fast-punk and hardcore, then moving on to mathcore, jazz and IDM, Aneek's influences eventually began to reach far and wide.
"There was an older crew of punks and metalheads at my school who introduced me to that sort of stuff. Then after school, a couple of the same guys (now older) showed me 'Calculating Infinity' by The Dillinger Escape Plan and Aphex Twin/Squarepusher. Those two guys were Kerry Lambert and Ray Green. They really took care of me, like older brothers. I owe them so much. Then off to university where it generally broadened. Now I love techno and neo soul on top of all the avant garde, experimental, neo-classical and guitar-based stuff."
Working across multiple areas of music and sound, he sees them as all interconnected.
"Herb Trawick once said that "nowhere on earth is silent, so your career is potentially unlimited." I think all the fields are connected and the skills are transferable. For instance, you see a lot of producers, musicians and music degree graduates going into film and tv doing production sound (recording on set) and post-production sound. Something my friend Rob Malone (Sound24 / Pinewood) once said was "there's like one composer on a movie, but often 10-20 'sound' people." You've recordists for dialogue, music, foley and fx (DME), you've got editors for the DME, you've got mixers for the DME, you've got technicians for each of the studios for the DME, then you've got the dubbing mixers who mix the DME together at a dub stage (a high tech cinema) which needs its own technicians. I'm one of those people who hates doing one thing or the same thing too often. I love freedom, and I found what I loved doing and could do every day, and the way to do that is to satisfy all the needs, with less of the headaches."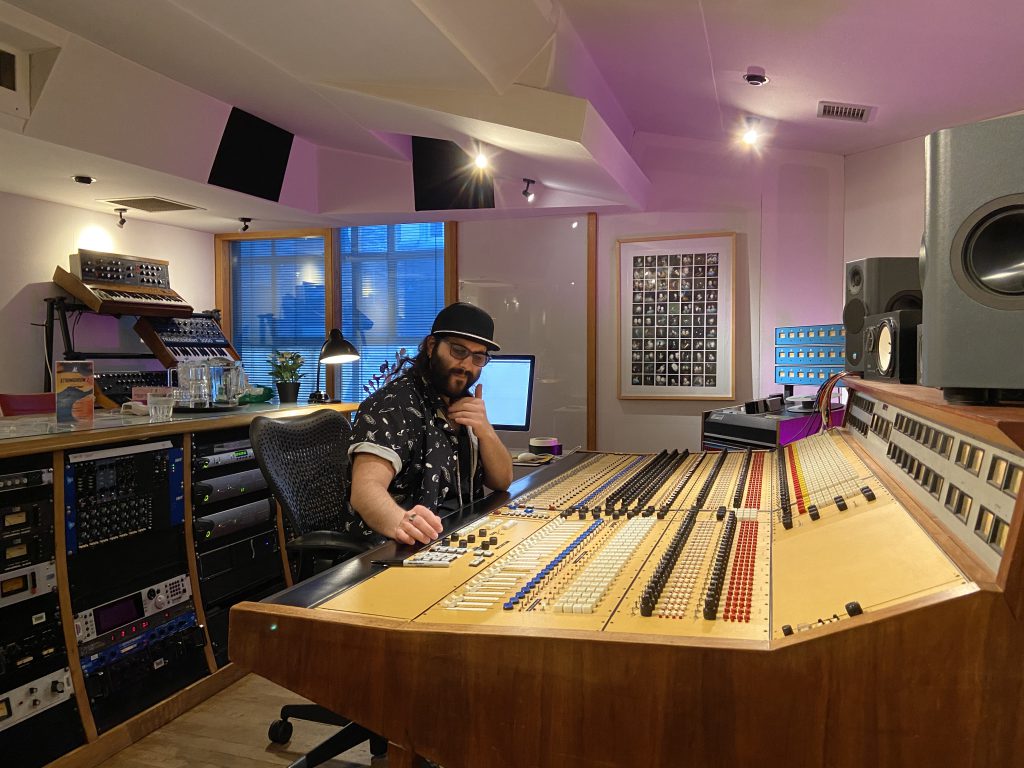 Interestingly, sample packs and composing for libraries and tv/film satisfies his creative side, whereas mixing, mastering and production satisfies his problem-solving side.
"For example, being creative vs diving into a big edit. They are both tiring but in different ways. The boring, repetitive and rudimentary, cognitive tasks help you recover from a grueling, soul-spilling time-void that is creating art from the ether, magic from the vine, water from the…"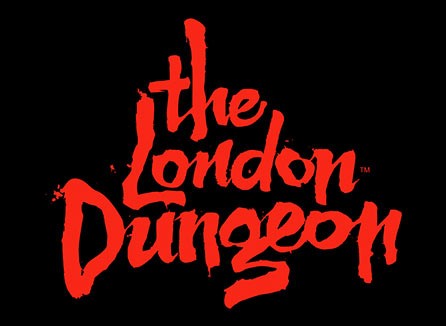 He once created a soundscape for the world-famous London Dungeons.
"Fresh out of uni, I got a phone call from one of my older buddies Graham Trood (worked for Hoare Lea, his brother James plays drums in AlunaGeorge). He was working as an AV tech and trying to get more into design. He had a brief from a producer and a week to do it, so I rushed around with everything I've got and we started hitting the checklist of the brief. 'Fire of London, ghosts and ghouls, Jack The Ripper'. We made a sound bed for each of them. It was great fun and I often wonder if they're still using it."
He was also once a sound designer for Liam Young (Tomorrow's Thoughts, Today) and learnt post production sound under Micha Wabro (Game of Thrones, Black Mirror, Dark Crystal).
"Liam's an awesome person to work for and we did some cool stuff together. He flew me to Chicago and LA for performances and to give workshops/lectures to his MA students at Sci Arc in LA. Great projects, good money, lovely people. Micha was living in my hometown and we met over mutual friends and had lots in common! I recognised him from a Machinedrum gig I'd gone to like a month before. They used to throw parties for Ninja Tune in South Africa and I was currently working FOR Ninja Tune! A true fountain of knowledge and experience, and never too shy to share. I was treated to some excellent events, too. Dolby Atmos demos and awards and I embedded myself under their wing for a couple of years. I'd go over and cook, go on trips and to gigs and parties. It was great to hang out, including one time where my friend and fellow alumni Rob Malone won the Dolby Award for best sound! They taught me a million things about everything."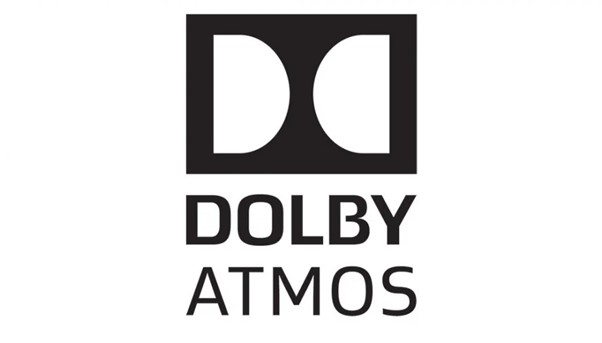 "Something really important actually! We were working on a film and I had the task of changing the reverb IR for every scene in the film, so all the Dialogue and FX would sit in the right 'space' (usually the same as the sync sound, sound recorded on set. This is also one of the amazing things they taught me). However, the picture department had sent a cut in the wrong picture format, and it was gonna take an hour plus to convert it. I was worried it was a waste of time, and I was angry. I'll never forget, they just said to me calmly, "that's the job, dude. What else can we do?" It changed me forever. I used to hate doing anything that wasn't "the actual work" i.e all the pre-tasks and prep that allow you to do the actual job you're being paid to do. It previously drove me mad, like having to download plugins in order to load a session you've received off of someone. This taught me forever that your job and what you get paid for are more than what's written on the tin. Such a legend. Sadly, they moved to Bristol. We're long overdue a hang!"
He was even involved in the development of the popular remixing app, Jamm Pro/Ninja Jamm.
"I'm really proud of that app! I spent 10 years of my life on it, part-time, on Ninja Tune's dime! I learned a lot on that project, especially about file organization, automation and macros, even digital audio and loudness, as well as music production of course! The perks weren't bad. NFR software licenses, hardware to borrow, access to artist stems, access to the upcoming release schedule, guestlist to over 100 gigs and parties and an email address that people instantly reply to. I still think it's one of the best-sounding iPad music apps. It's got so many features, some of which were my idea. I would get told off for suggesting (amazing) ideas to the developers and many made it in. Coldcut do their whole Live AV show with it and a pair of iPad pro's. It triggers all their visuals and can spit out stems and Ableton sessions and has amazing sounding delay and distortions, all programmed by Wes (Elastic Drums) and a legend called Chris, who saved my ass many times. I'm not a programmer or developer but I had a lot of those kinds of tasks. If a decimal point was out of place, it would crash the app. Nightmare!"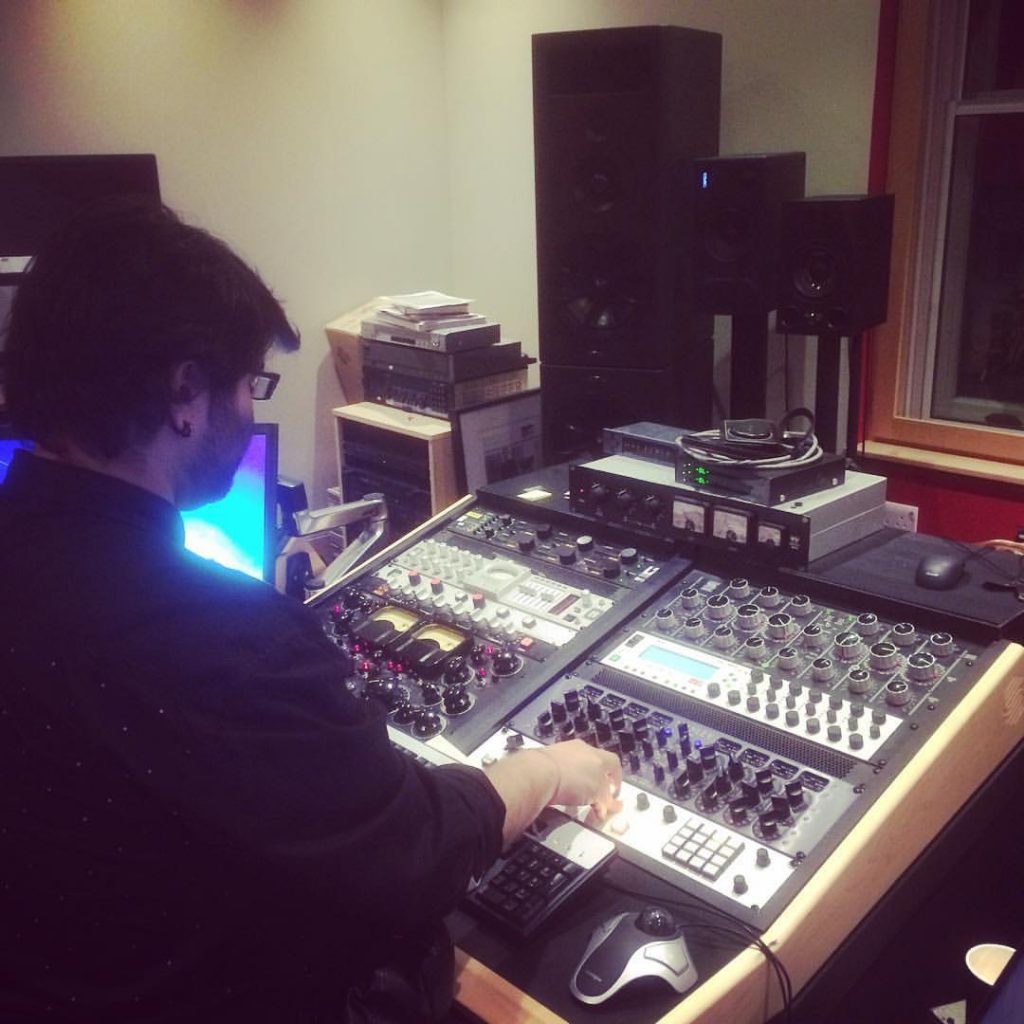 Some of the Jamm Pro/Ninja Jamm work even involved multi-step tasks that he knew he could collapse down to a single macro. So he dived into OSX Automator to make a button that would take one of the HD album artworks (that he would get from the Ninja Tune press servers) and spit out artworks of the correct size for the app, and also run them through an image optimiser to save space.
"I ended up making a bunch of these macros for various tasks and it made my computer highly-customized and efficient. This is one of those transferable skills. I use lots of these macros now in my mixing, mastering, composing and sound design work. Essential! I even discovered and solved an issue where DAW's always round up to the nearest sample in length, so if you had a 4-bar loop at 121 bpm, the length (in samples) would be an integer, so Live would round it up to the nearest sample. This was causing the app to play loops out-of-sync. They would drift, because the maths of the app hadn't accounted for Ableton Live rounding up the length, and I would have to go and check each loop against a spreadsheet which Matt made himself, in front of my eyes, on a Skype call at like 2am. It was a special moment."
As for his least enjoyable audio gigs over the years?
"Writing for adverts, working on buggy beta-software or for incompetent people who have bonkers deadlines."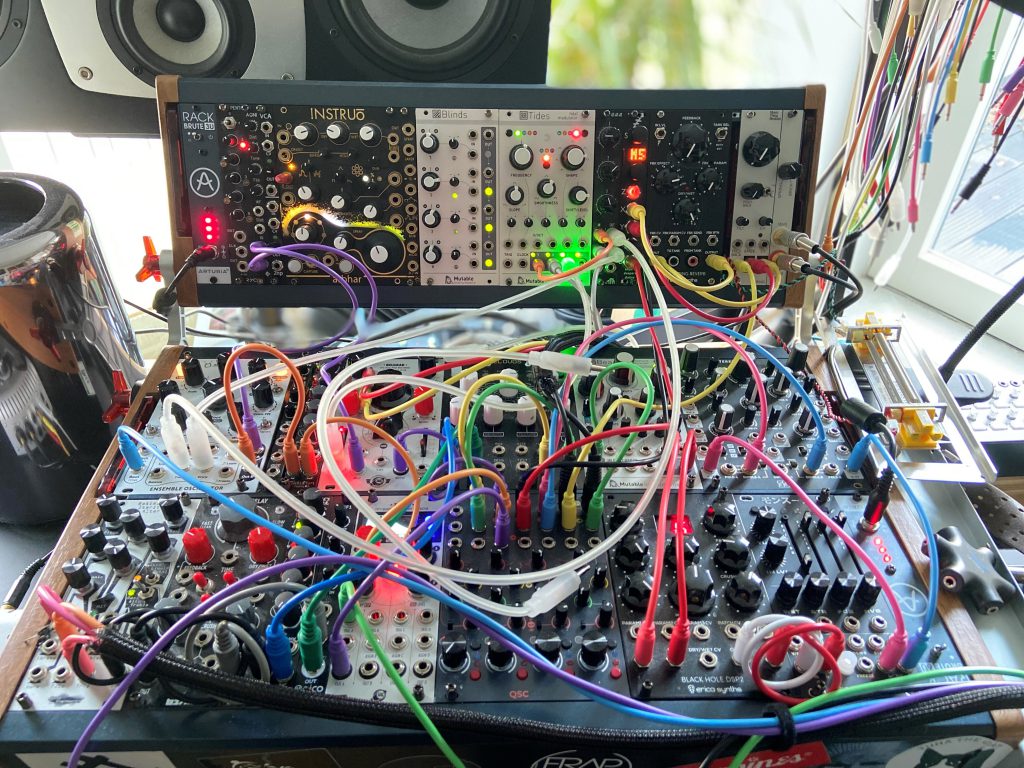 And his favorite piece of studio gear and most-used production techniques?
"Hardware-wise – probably the Eurorack or Pedalboard. They just sound amazing, and are so fun and inviting. On these Netflix and Disney+ shows I'm currently working on, they've been essential, and much of my work is made on them. I also have Dru Masters' old studio desk (he did the music for The Apprentice, Taskmaster and Black Mirror) – it's amazing! It has a sexy fully-weighted Doepfer keyboard built into it! A dream! I first saw it on this Spitfire Cribs video which you can see here (watch them all, along with Trevor Morris' AMA):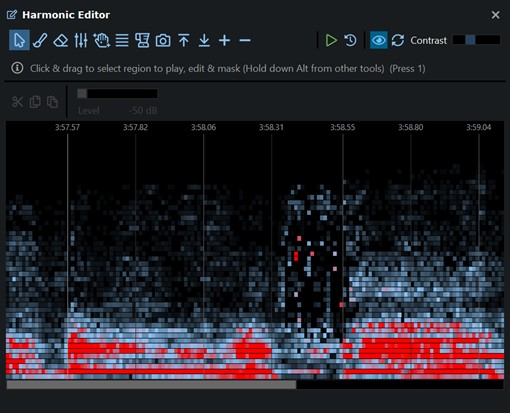 As for RipX, what does he like most about the future audio platform?
"It's pure magic, and what I like most is being able to move elements between layers.
That lets you clean up the stems in a way that nothing else is as intuitive at. Tools for getting stems from mixes are getting better, that's for sure!"
A big supporter of the democratization of the music tech industry, Aneek has some interesting predictions.
"When I was at uni 10 or so years ago – there was no choice for beginners. You either had Alesis monitors and an Edirol UA25, or you had some MOTU crap that didn't work over firewire and some other crappy speakers. Now I see students with UAD Apollo's, Adam or Focal monitors, an actual hardware synth or Eurorack. It's great! I wish we had all that choice of products for under £500. Student loans well-spent!
So I think we will see better tech in the hands of younger people, from earlier ages and less privileged backgrounds. Awesome!"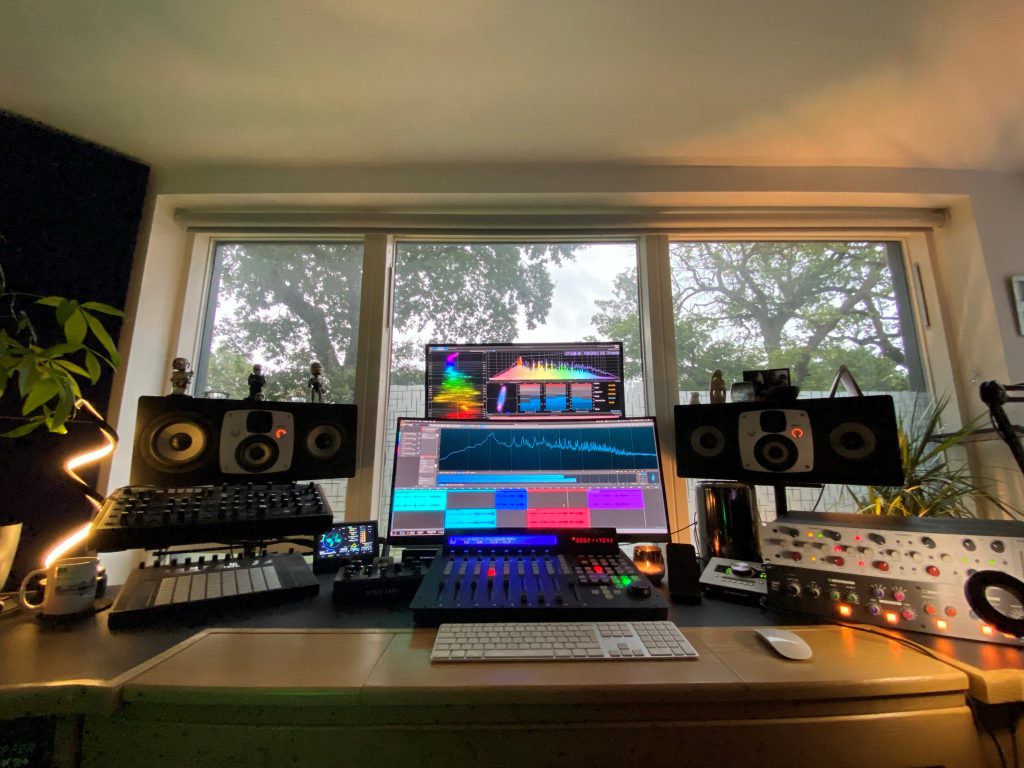 As for his advice to anyone starting out in the music industry, what would it be?
"Know everyone. Have everything. Be legendary. Here's a story. It's 2007 and I'm at BIMM in Brighton. Between classes and partying, I'm producing demos for fellow students in my 'home studio'. I'm also writing IDM/cinematic post-rock stuff (like we all did) influenced by 65daysofstatic, Bjork, Aphex Twin etc…My tutors at BIMM are all very impressed, so I'm handed a phone number for the owner of a production music library (for film and tv sync) and I'm told to call them. Instead, I go on their website and listen to their catalog. "Holy cow. There's no way I'm ready for this. This material is so good." I'll regret it forever…I WAS ready. I SHOULD'VE called. I COULD'VE been making library music all through my 20's. So always be brave and take the shot. Worst case scenario, you'll find out that you're not ready or that they're not the place for you. Better to be struck-out and remembered rather than not trying. Better to be known than unknown. Word-of-mouth and marketing and who you know can help so much.
If I can add one more thing…there's a lot of hidden heroes in the world – too shy to say hello or too busy thinking, to be social. Make an effort with them. Growing up, you think music industry peeps are "too cool or too busy for the little nobody that is me". It's not true. Not everyone is an extroverted eccentric. Most are lovely, caring, wonderful people. So be friendly, be welcoming, make the effort, break the ice, introduce people and connect people. Be generous. Throw parties. Make it about the people around you rather than yourself. You don't need to feel alone. We are all here, together. Welcome.
Finally, if anyone needs a good read, here's some of my faves:
– Audio Cultures – Cox and Warner
– Damn Good Advice – George Lois
– A Short History of Nearly Everything – Bill Bryson
– A Composers Guide to Library Music – Dan Graham
– Future Music Credo – John Cage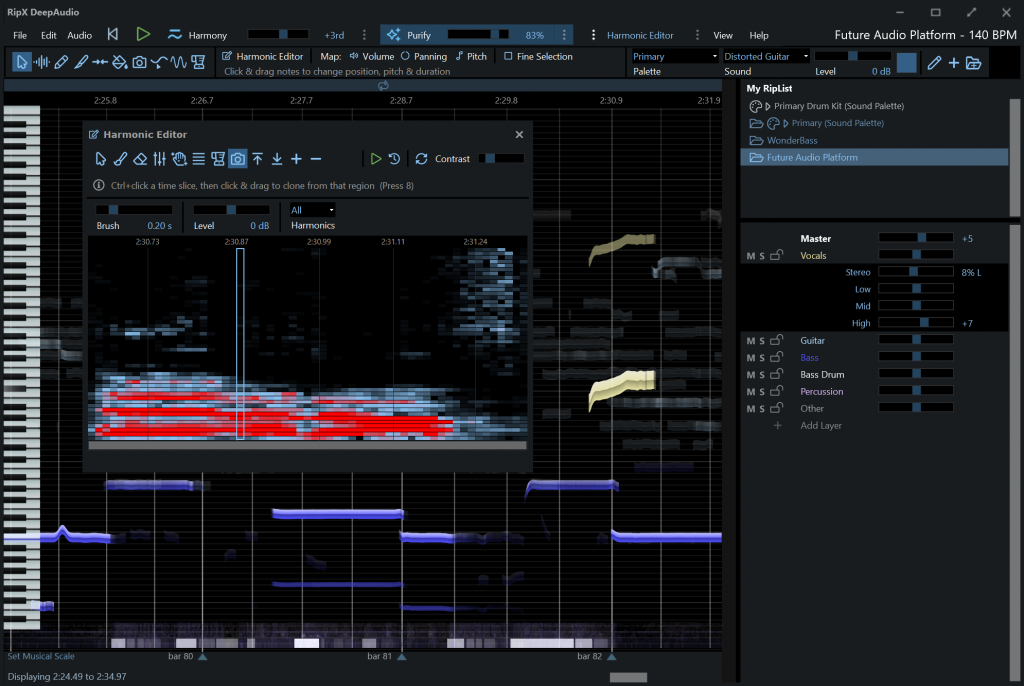 Follow Aneek Thapar on Instagram HERE.
Download Free RipX Trial
Learn About RipX DeepRemix
Learn About RipX DeepAudio