Remixing the Royal Albert Hall BBC Proms
An interview with Australian reggae, dancehall and hip-hop producer and keyboardist, Mista Savona – Sly & Robbie, Cornel Campbell, Prince Alla, Leroy Sibbles, Capleton, Sizzla, Anthony B & Lutan Fyah.
"A game changer in terms of being able to dissect a mix and transform audio. I used the program to split the whole concert into 'stems'. I would use the RipX drum stems to accurately layer kicks and snares to the live drums (adding mostly samples of my band) to help improve the drum mix, where it wasn't punchy or cutting through enough. Where instrument levels were too low, I could bring in the RipX instrument Layer subtly, to help boost an instrument level that would have been otherwise impossible to adjust."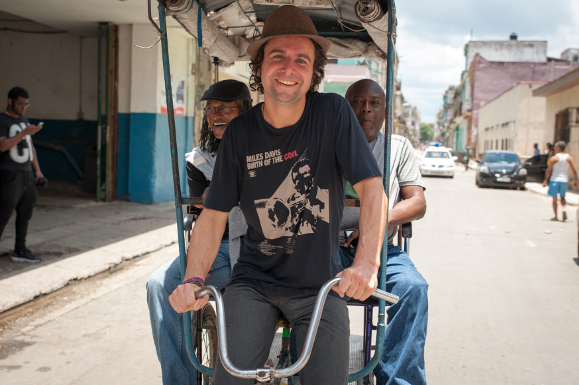 Learning classical piano from the age of 6, as a teenager, Jake soon gravitated towards jazz, blues, reggae, and anything he could get his hands on. His playing soon became an obsession, leading to studying music at Melbourne University and finishing a degree in Glasgow.
"I spent a lot of time in record shops – a lot of time! My time in Scotland led to a more permanent move to Brixton in London which deepened my love for roots reggae and soundsystem culture, not heard so much in Australia. This was in the early 2000's. Soon after I bought my first sampler, a Yamaha SU700, and when I came back to Australia, started sampling my vinyl collection and making my own beats. In my early 20's I got heavily into drum'n'bass, dancehall, all styles of hip hop and electronic music – so from the beginning I was listening to everything and soaking up all kinds of production styles."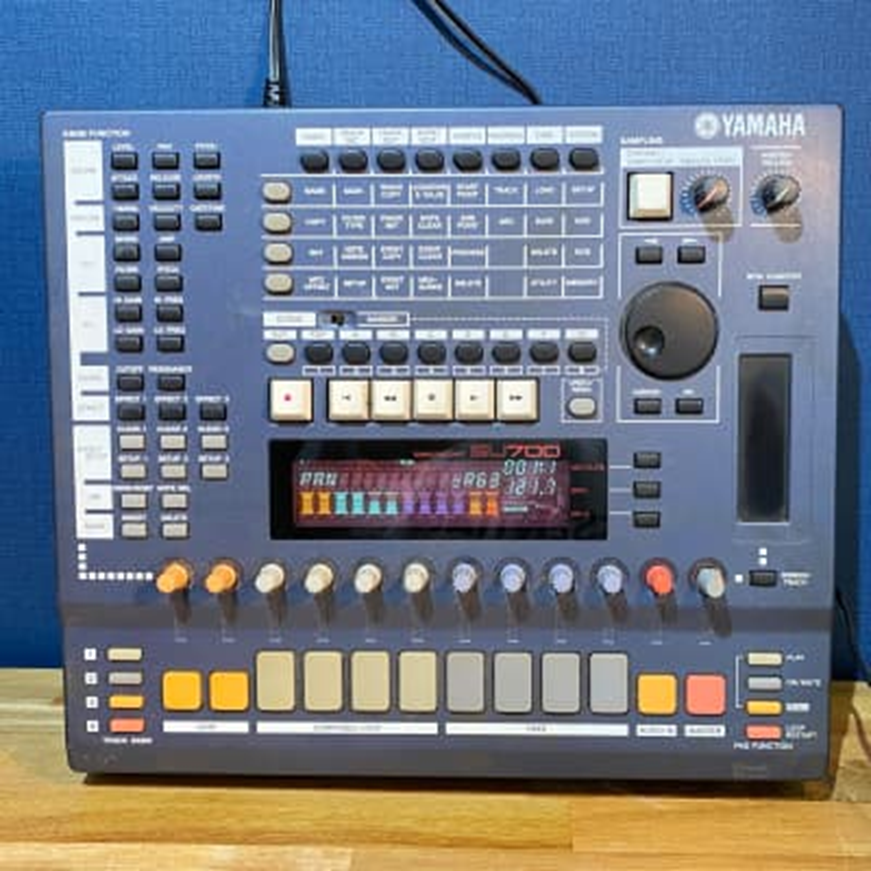 "I got a whole bunch of riddims and instrumentals together, and flew to Kingston in 2004 with the idea to record some songs and work with some of my favourite artists. It was an amazing experience! I recorded easily two albums worth of material, mostly in a small studio in Negril, and the first of these albums 'Melbourne Meets Kingston' was released in 2007."
The album did well on Australian radio, and suddenly Jake was being offered festival slots and tours around Australia.
"I had never DJ'd before, so I had to learn quickly. I also put a great band together, that I still perform with. From there it became my main occupation! Once I got onto lineups of big electronic festivals, and got introduced to that whole culture – well I discovered even more new types of music from around the world. Many of my favourite Jamaican reggae artists that I discovered in my teens, I've since been lucky enough to work with. That includes roots artists like Cornel Campbell, Prince Alla, Leroy Sibbles and dancehall artists like Capleton, Sizzla, Anthony B, Lutan Fyah and so many more."
But why did Jake choose to specialise in reggae, dancehall and hip hop and what's the scene like in Melbourne?
"These are just styles I naturally gravitated towards. Hip hop is big in Australia, but frustratingly the scene for reggae and dancehall just seems to stay mostly very small. We are so far from the Caribbean, which is a big part of it. Musically I feel much more at home in the UK."
Havana Meets Kingston has been Jake's biggest and most far-reaching project so far. After many trips to Jamaica between 2004 and 2014, he finally went to Cuba and was blown away.
"I grew up listening to the Buena Vista Social Club album, the famous record from the 90's, but had somehow – temporarily – forgotten how much I loved this music. Visiting Cuba immediately woke up that love again. The islands are super close, about 160 miles apart, but have utterly different histories, cultures, music, language, social and political life. And yet both have a lot of the same roots, of course."
After just ten days in Havana, Jake suddenly came up with the idea for a project that could bring together the sounds of both islands.
"When I did my research, I was surprised to learn that this had never happened before in history. So I spoke with my musician friends in Jamaica who loved the idea, and did some funding grants to try and get support for the project.
One of them was successful, and so I was able to bring some really great musicians from Jamaica into Cuba – including the absolutely legendary rhythm section Sly & Robbie, and the iconic percussionist Bongo Herman. We recorded in the same studio where the famous Buena Vista album was recorded, with some of the original musicians, and over ten days worked with more than 50 musicians.
There was a magic in the air in Havana; the studio sessions were sizzling, the musical chemistry was tangible and thankfully an introductory video to the project went viral around the world."
This helped to quickly build an international audience for the project, and the first album was released in 2017 to global acclaim. During those incredible studio sessions in Havana, at one point Robbie Shakespeare turned to Jake and said, 'So when are we taking this band on the road?'.
"It was like a train had struck. I had been so focused on the recording sessions, I had never imagined how amazing it would be to tour this music. In 2018 we did our first world tour, playing some great festivals throughout the UK and Europe, but the pinnacle of the tour – and my favourite concert to date – was the Royal Albert Hall in London for the BBC Proms.
It was a full house that night, and the concert was filmed and broadcast in its 90-minute entirety by the BBC. Nerves were high leading up to this performance, even amongst my most seasoned musicians, but what happened on stage that night was unforgettable. We felt a kind of zen-like calm and focus that allowed us to communicate on stage effortlessly. Everyone played brilliantly, and the sheer virtuosity of our musicians was at times mind-blowing. The audience response was ecstatic, the love in the room tangible, and it is a memory I will cherish forever. The Times review described the concert as "Nothing short of explosive'."
As for RipX, how has Jake been using the software recently?
"After many years of discussions with BBC, we were finally able to get their permission to release the concert as a double vinyl, as well as being able to put the incredible footage online. The vinyl is in production now, and we expect a release date at some point in late 2023. The only catch was that the BBC had not kept stems of the performance – we simply had a stereo music file to work with. As anyone in audio will know, this could have been a great setback. The BBC mix was good, but so many things were lost in the mix in different songs, and there were just so many things I could hear that needed re-balancing somehow. Years ago the only option would have been to EQ and master the final file, and that's it.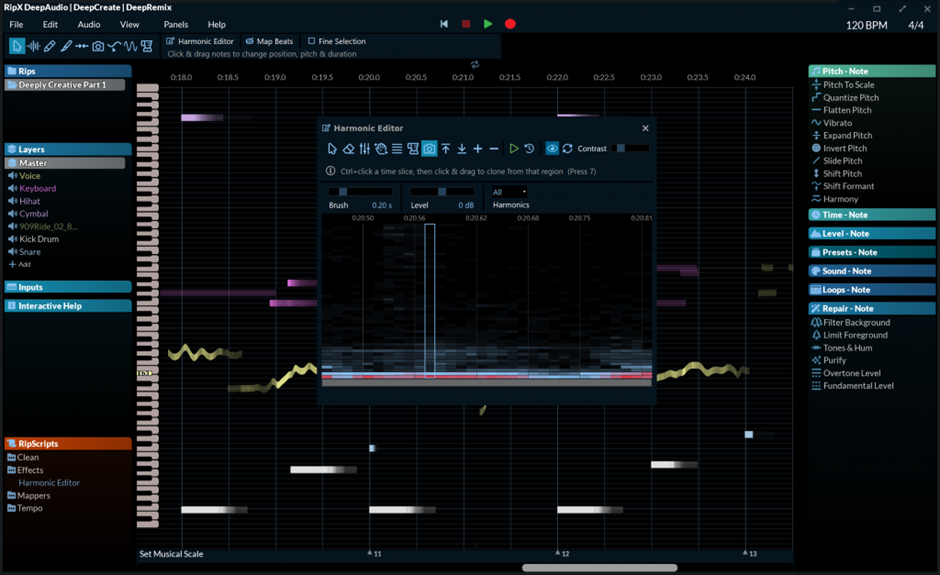 Luckily, I was able to get a demo of RipX DeepAudio during the mix process, and this really was a game changer in terms of being able to dissect their mix and transform the audio. I used the program to split the whole concert into 'stems' – ie. mostly separated drums, bass, instruments (a blend of piano, organ, guitar and horns) and vocals. All these RipX stems had artefacts – moments where the audio warbles unnaturally or sounded phasey – however it allowed me to analyse the separate parts, and fix things where necessary.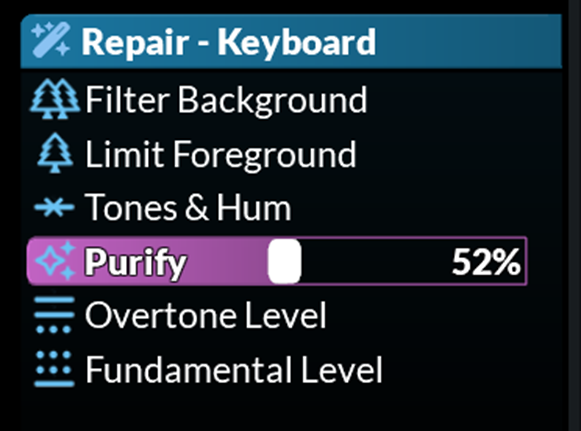 For instance, some of the live tracks I would use the RipX drum stems to accurately layer kicks and snares to the live drums (adding mostly samples of my band) to help improve the drum mix, where it wasn't punchy or cutting through enough. Also having the vocal acapellas allowed me to add these as stereo Layers with fx (such as reverbs and delays), to improve balance or add necessary 'vibe' (it is reggae after all, and sometimes the mix was just too dry).
Where instrument levels were too low, I could bring in the RipX instrument Layer subtly, to help boost an instrument level that would have been otherwise impossible to adjust. This may seem like 'cheating' to some, but it was simply improving the mix of what was already recorded on the night.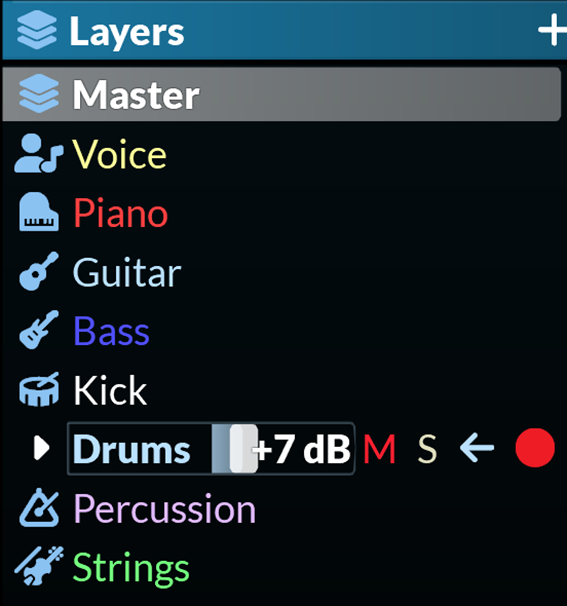 Also, I've since learnt that this is very common for live band releases. In fact, many commercial live releases actually add studio instruments and all kinds of studio trickery, to make the concert sound much bigger than the recording portrays – and that's even when the band / studio had access to fully separated stems of their night's performance (which I obviously didn't).
The RipX Layers also helped me to add more stereo width to the BBC audio, which was sometimes too narrow. It really did allow me to dramatically improve the concert audio!"
Did the pandemic affect Jake's work at all?
"Yes the pandemic was hard – we had to cancel tours, and like everyone around the world, deal with this sudden standstill to the arts and social life. What a strange experience that was. Fortunately, things kicked off again in 2021, and following the pandemic we released a follow-up album Havana Meets Kingston Part 2.
This album expanded the project further, featuring an amazing 62 musicians and singers from both islands. There is also a wonderful dub companion album Havana Meets Kingston In Dub produced by myself & GAUDI. Next year we're looking at expanding the project even further into new territories."
Finally, if Jake could offer one key piece of advice to anyone starting out in the music industry, what would it be?
"Just believe in yourself and don't stop! If you can imagine it, and feel it, you can make the dream real. Work hard and practice, practice, practice. Anything done with love will succeed."
Stream/buy more of Mista Savona's music HERE.