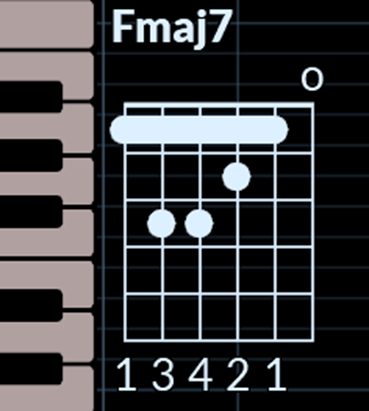 In this blogpost, we'll cover some of the most powerful uses of RipX DAW for guitarists, proving that RipX DAW isn't just for stem separation, but a super powerful and unique learning, practicing and recording tool available to any musician looking to learn their favorite songs, improve and record their playing, even write their own music, plus much more!
Need to learn, practice, re-record or edit guitar parts from any recording – whether chords, notes or solos? No problem – get a free, 21-Day RipX DAW trial or buy the latest version that's right for you.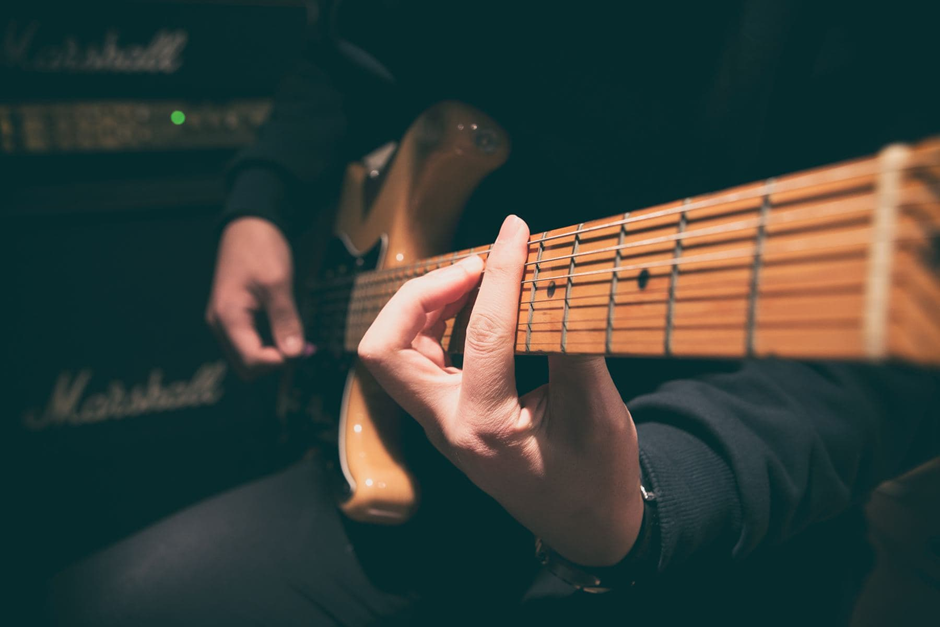 As our RipX DAW for musicians blogpost explains, most guitarists at some stage in their journey want to learn chords, notes or solos from their favorite songs to either improve their playing, learn new techniques, perform cover versions, or find ideas or inspiration to create their own parts or songs from. However, if you don't have access to the original sheet music, MIDI files, multi-tracks or stems to learn guitar parts from certain songs, figuring those parts out can involve a lot of time-consuming, tedious guesswork! But worry not – as a guitarist, or any type of musician, RipX DAW has got you covered, and if you buy RipX DAW, you get even more features and functionality at your fingertips!
RipX DAW enables you to rip any recording, slow it down, isolate guitar parts, press play and as the playhead moves along the timeline, see note pitches appear on the piano roll for you to study. Once learnt, you can even mute guitar parts to create backing tracks and practice playing your own parts over the top – even improvise or write your own variations!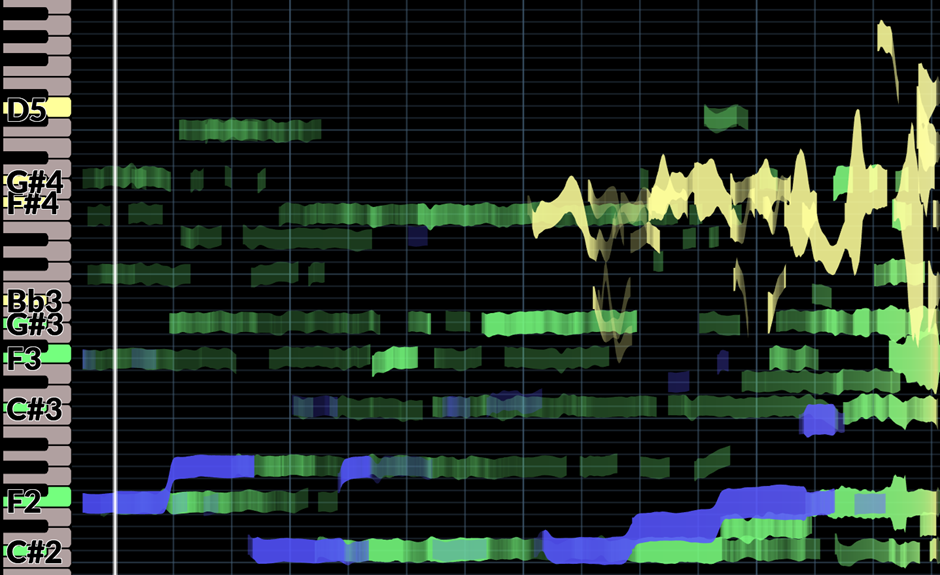 Whilst viewing individual notes on a piano roll is usually sufficient for learning a wide range of guitar parts, what if you are finding it difficult to recognize some guitar chords, and want to quickly learn the fingerings and with different capos? Again – RipX DeepRemix has got you covered for that too! Follow our step-by-step guide below which reveals how to do this using any version of the software from v6.2.5 onwards.
Own RipX DAW but need to upgrade to the latest version? Download the installers here.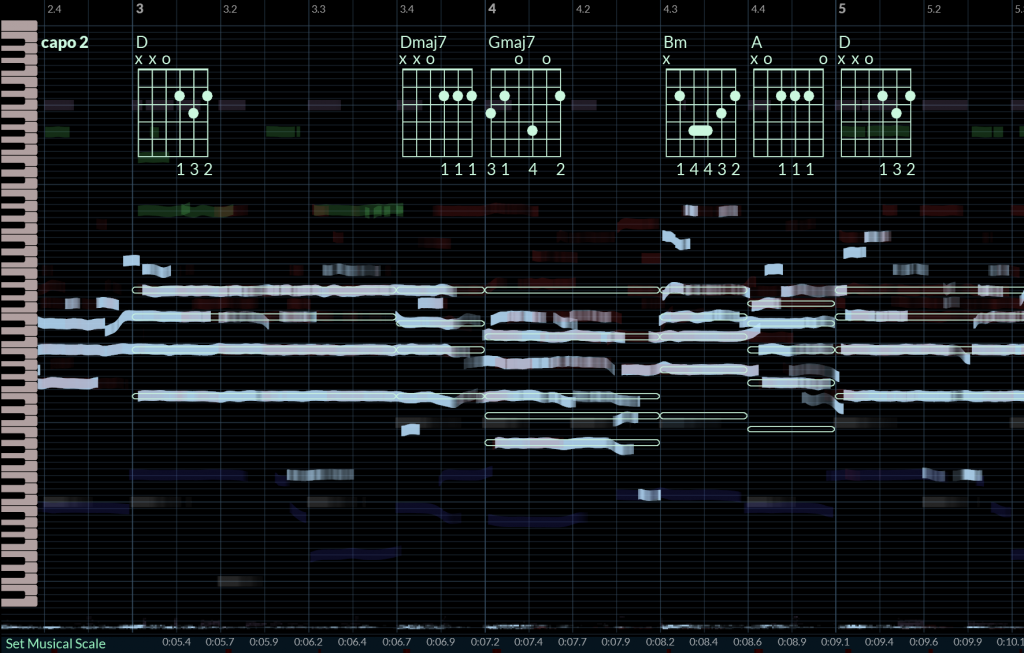 Step 1 – Rip a recording containing a guitar part you want to learn, practice, re-record or edit
After launching RipX DAW, simply drag and drop your audio or video files (Mac only) onto it, or click the file icon to select your recordings to rip. It really is that easy to get ripping!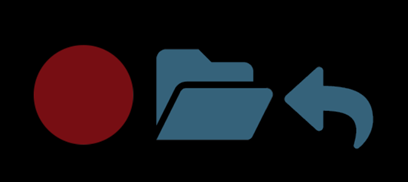 The Ripper Options dialog box will appear, and you can choose whether to separate songs into vocals, instruments, guitar, piano, bass, drums and/or percussion parts by simply ticking the relevant boxes. It is recommended that you tick the 'Highest Quality' box for the best quality separation, plus 'Separate Guitar & Piano' box for recordings containing both guitar and piano, although this will mean that your recordings will take longer to rip.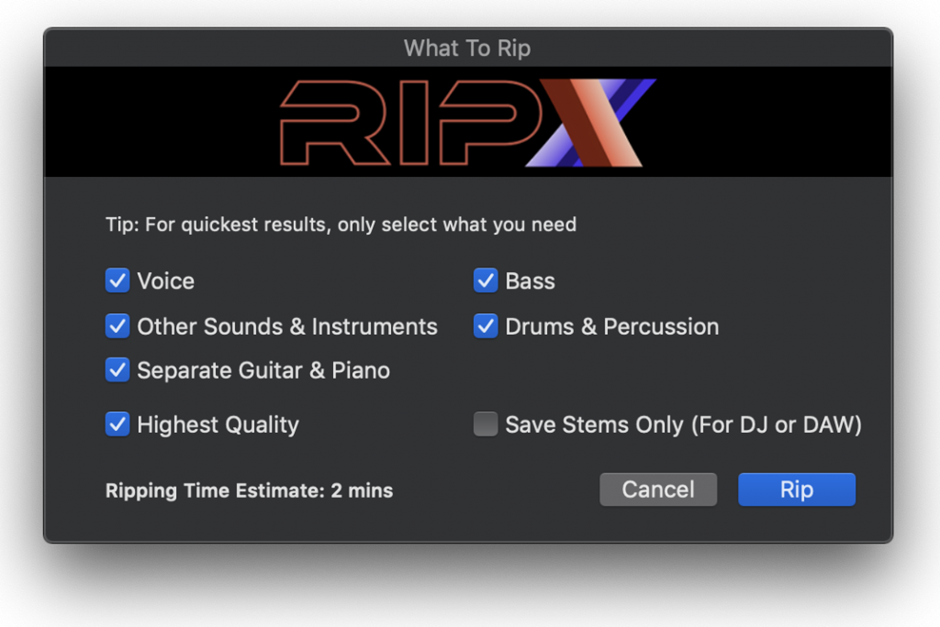 After ripping, your songs will show as Rips in the Rips Panel to the left. Double-clicking opens each Rip and displays its notes in colors that correspond to the parts to which they belong.

Step 2 – Choose a background image
To set the right mood when picking and strumming your guitar, you can drop your own image (PNG or JPEG) onto the background.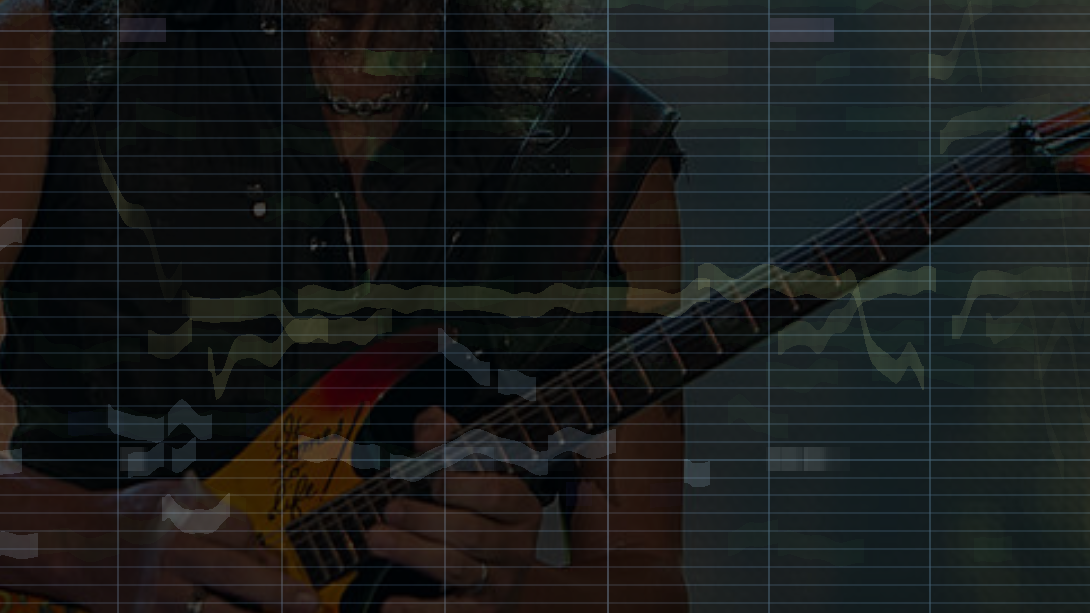 Step 3 – Adjusting barlines
Click the Guitar layer in the Layers panel and you will see chord symbols appear at various bar and beat positions throughout. Hover a chord symbol to see the chord diagram with fingering, in addition to overlaid note pitches. Click a chord symbol to toggle showing chord diagrams for all chord symbols on screen.
Zoom in by clicking and dragging the timeline down to see chord symbols calculated using fewer beats, and zoom out to see chord symbols calculated using complete bars. The chord recognition works best when RipX has recognized the correct positions of barlines. So check these are positioned correctly first, and if not, start with the first barline, and click and drag each to the correct position from the timeline at the top (the cursor will change to a <-> shape when hovered over an adjustable barline).
Step 4 – Viewing guitar chords, capos and fingerings
If any guitar notes have been incorrectly recognized by RipX DAW during the ripping process and assigned to the wrong layer, you can select these other melodic Layers containing the notes to be included in the guitar chord.
To do this, after selecting the Guitar layer, hold down the Ctrl key, and left-click any other Layers to see those notes also included in the chords. RipX DAW also stores the capo fret for each rip. Right-click any chord symbol to rotate through each capo, showing the relevant fingering and pitches used.
Step 5 – Record your own guitar chords and performances
After learning and practicing the identified chords, capos and fingerings to any recording in RipX, you can additionally record your own takes of these chords, variations and even completely new parts over backing tracks! Simply mute the original Guitar layer, create and name a new Layer, make sure your guitar/soundcard input is selected correctly in the Inputs Panel, and then press record. Wait for the count-in to end before playing and recording in real-time. This is a similar process to recording a guitar part into an audio track within another DAW, except you are now recording in the Rip Audio Format, which enables you to see your newly recorded pitches and chord types on screen, and even tweak the individual notes within chords. Invaluable information and flexibility for guitarists!
After recording, you can take things further by adding Effects and Combo Effects and even transforming or blending your notes and chords into other instruments or sounds – such as changing your guitar into a bass, or blending guitar tones together. A lot of fun to experiment with!
Go pro and add-on or purchase the RipX DAW PRO
Purchase RipX DAW PRO to fix and clean up recordings in more depth with our award-winning Audioshop® tools. Learn and adjust timbre, pitch & timing, analyze and edit unpitched audio (including noise) separately from pitched sounds and work standalone or with your DAW. Create the highest-quality extracted audio, plus tweak and edit stems at unprecedented levels of detail using RipX DAW PRO.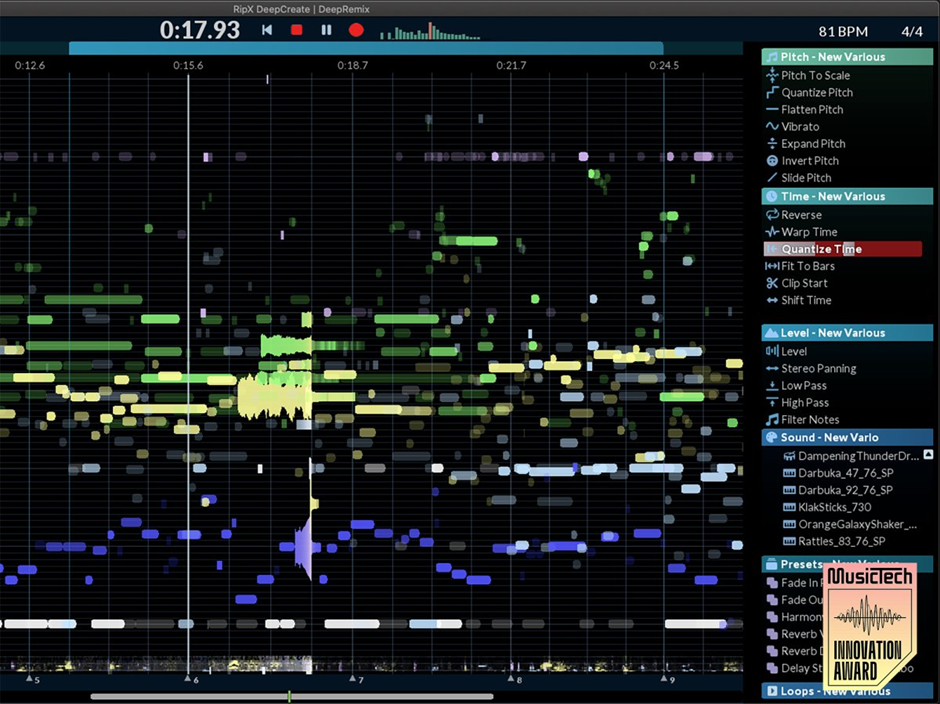 Try Free for 21 Days
Learn About RipX DAW
Learn About RipX DAW PRO
Disclaimer: Screenshots are for illustrative purposes only and are not intended to be indicative of recommended or authorized use.